This Apple Shortbread Tart is my "GO TO" dessert recipe. It's one of my absolute favorite desserts… apples, cinnamon, and streusel on a shortbread crust!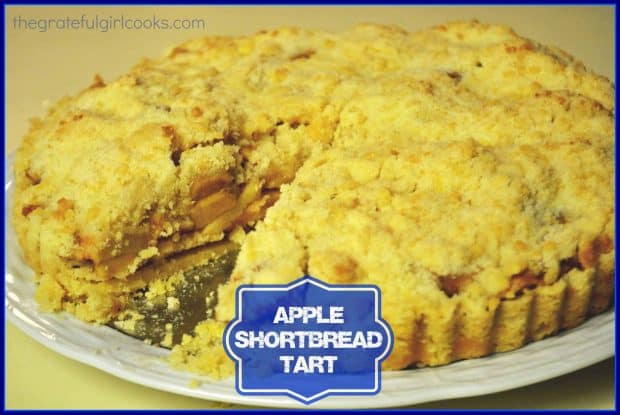 Do you have one of those recipes? You know…the one you love to make when asked to "bring the dessert" to a friend's home for dinner or what you make when you have guests over for dessert and coffee. Yep…this is MINE,  and yes…it's THAT good.
I received this recipe on a little 3×5 card many years ago at a Christmas event for women at the church we attend, and since I never turn down a free recipe, I put it in my purse and brought it home, thinking "maybe someday" I would see if it was any good. Well, that was a long time ago, but I tell you truthfully, I have made this delicious dessert so many times since then I've lost count! I've even "adapted" the recipe for other kinds of fruit and it works like a charm (peach and boysenberry), but this original version using tart apples is my absolute favorite!
The buttery, shortbread crust with the apples,cinnamon and crumbly shortbread topping…oh my goodness… It's so good! I wish I knew WHO to thank for this, but, my little 3×5 card only had the recipe on it. So…random mystery person out there in the big ol' world who created this recipe originally…THANK YOU! Update 5/11/14: Turns out one of my dearest friends provided the recipe card I picked up…go figure. Thank you, Shari!
Here's how easy it is to make this delicious apple shortbread tart…
Starting to get the shortbread crust ready…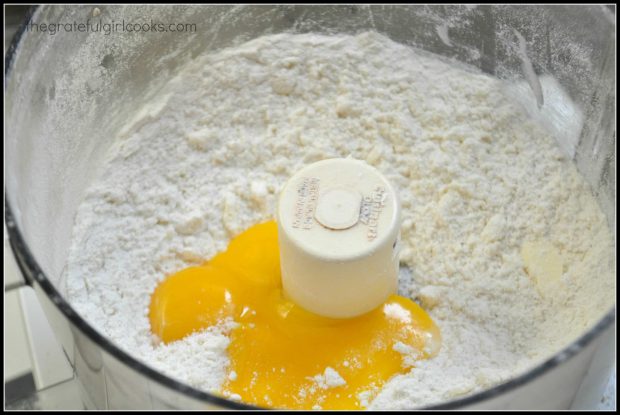 Gotta add butter to make a good shortbread crust…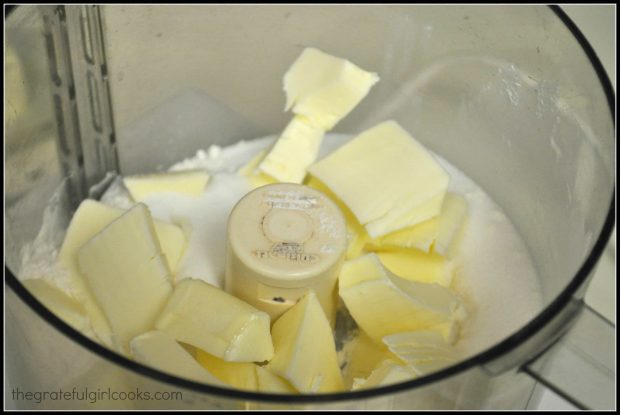 Crust mixture is pressed into the bottom and up the sides of a tart pan.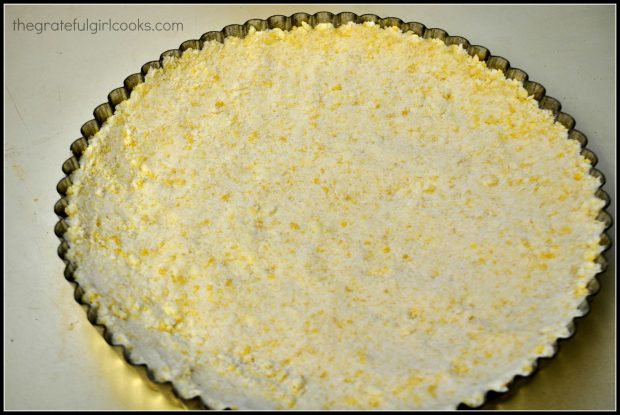 Apples are mixed with the brown sugar/cinnamon mixture and arranged on top of the shortbread crust.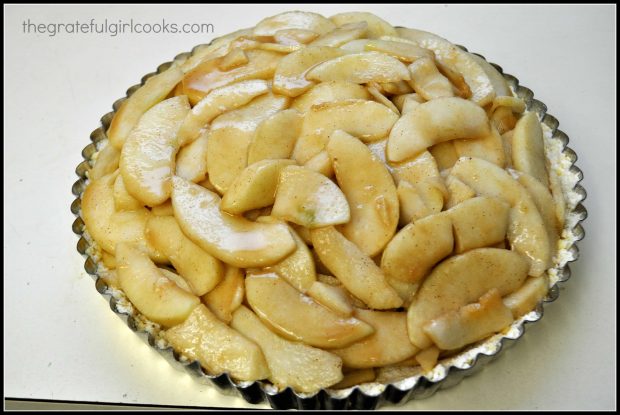 The rest of the shortbread crust mixture is sprinkled over the top of the apples… it's ready to go into the oven!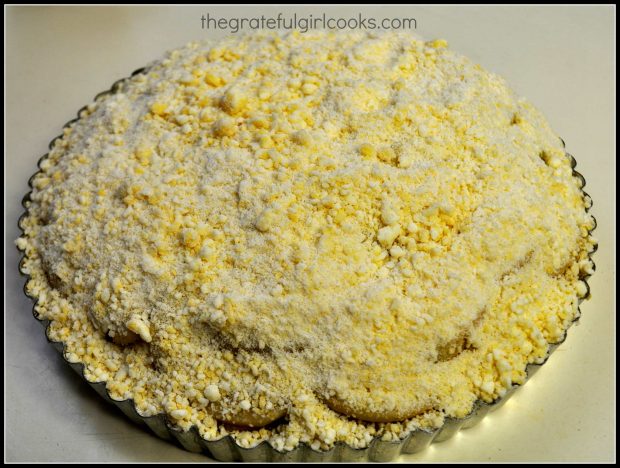 Fresh out of the oven and cooling down a bit!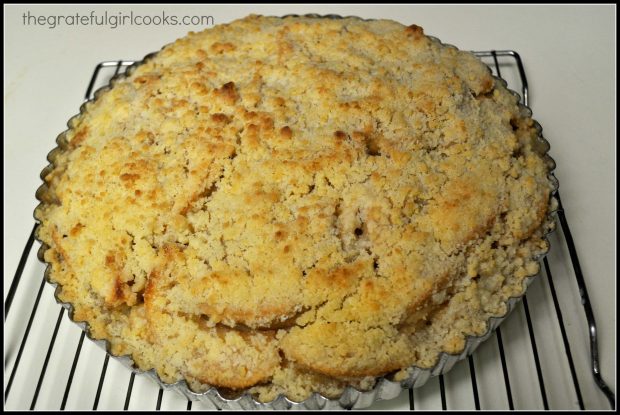 Served up with vanilla ice cream and caramel sauce…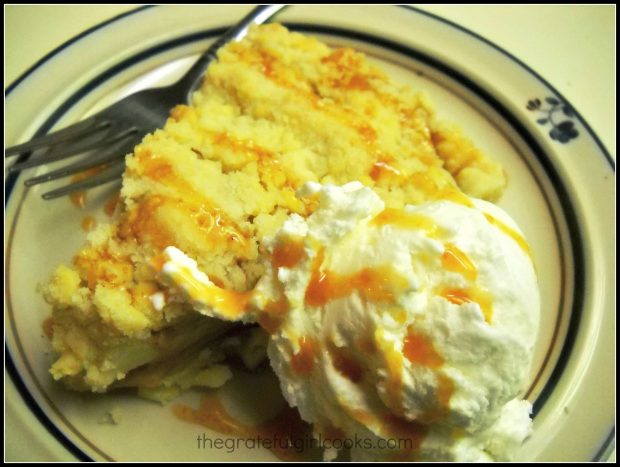 Served again with a different type of browned caramel sauce over vanilla ice cream…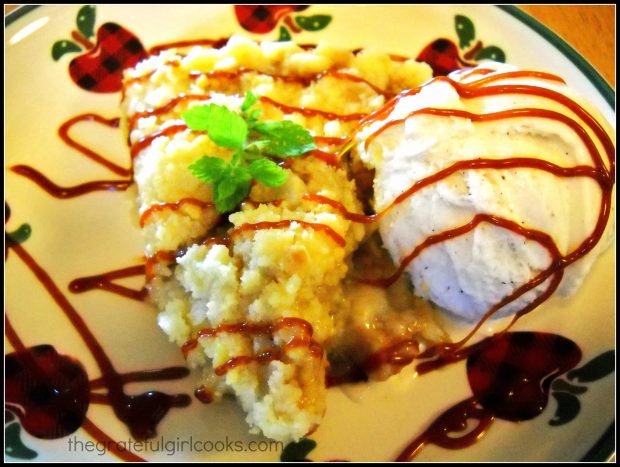 Dig in!!!!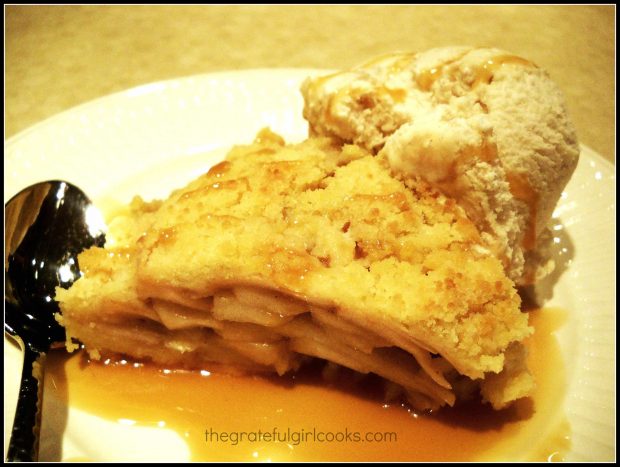 Sure hope you will give this absolutely delicious dessert tart a try! It is FANTASTIC, and I'm positive you will LOVE it!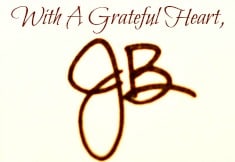 Recipe Adapted From: Shari Altree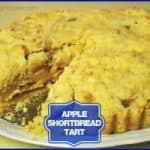 Apple Shortbread Tart
Tart apples in a lovely brown sugar/cinnamon sauce resting on a shortbread crust...this tart is delicious!
Calories Per Serving
:
395
kcal
Ingredients
For the crust:
2

cups

all-purpose flour

1/2

cup

granulated sugar

1/4

teaspoon

salt

3/4

cup

butter

2

egg yolks
For the filling:
1 1/4

pounds

tart apples

(about 6 med. apples - Gravenstein or Granny Smith for best results)

1/4

cup

brown sugar

, packed

1

Tablespoon

all-purpose flour

1/2

teaspoon

cinnamon
Instructions
Preheat oven to 400 degrees.

Blend the crust ingredients until they are the texture of coarse meal. (You can use a fork, a pastry blender or a food processor). Add the 2 egg yolks and mix well to blend. **Set aside 1/4 of this mixture and save for later**. Using the remaining 3/4 of the crumbs, pat them down over the bottom and up the sides of a tart pan with removable bottom disk (this is what I use) or a pie pan. Make sure crust is firmly pressed down into the pan and the sides to form a solid crust.

Peel and slice the apples into thin slices. Place the sliced apples in a large bowl. Add the 1/4 cup brown sugar, 1 TBSP flour and 1/2 tsp. cinnamon. Mix well to coat the apple slices.

Once the apples and dry ingredients are mixed together, gently "pour" or spoon the apples onto the crust. I use my (clean) fingers to place the slices and fill in the holes; position the slices so they mound in the center and fill in the crust.

Sprinkle the reserved 1/4 of the crust mixture over the top. I find it helpful to hold one hand up around the edge of the pan to try and catch the crumbles before they fall off the tart. Just scoop up any crumbles that fall onto your work surface and put them back on that tart! Cover the entire top of the tart.

Bake the tart at 400 degrees for 15 minutes, then reduce heat to 350 degrees and bake until the top begins to turn a golden brown (approx. 25-30 minutes, depending on your oven). Just keep an eye on it and remove tart when top is golden brown. Let cool just a bit. If using a tart pan, hold your hand on the bottom of the tart and gently press upward on the metal disk to release the tart from the pan. Place the tart (keeping disk on the bottom of tart) on serving dish, slice and serve.

Serve warm, with vanilla ice cream...and ENJOY!
Nutrition Facts
Apple Shortbread Tart
Amount Per Serving (1 serving)
Calories 395
Calories from Fat 162
% Daily Value*
Total Fat 18g 28%
Cholesterol 94mg 31%
Sodium 230mg 10%
Potassium 128mg 4%
Total Carbohydrates 53g 18%
Protein 4g 8%
* Percent Daily Values are based on a 2000 calorie diet.
Here's one more to pin on your Pinterest boards!

Save
Save
Save
Save