I grew up loving biscuits and gravy! It was always a big treat when my Mom (a Texas girl) made us Southern Bacon Gravy (For Biscuits)! Can there be anything better than fresh, fluffy biscuits smothered in a thick gravy made with BACON?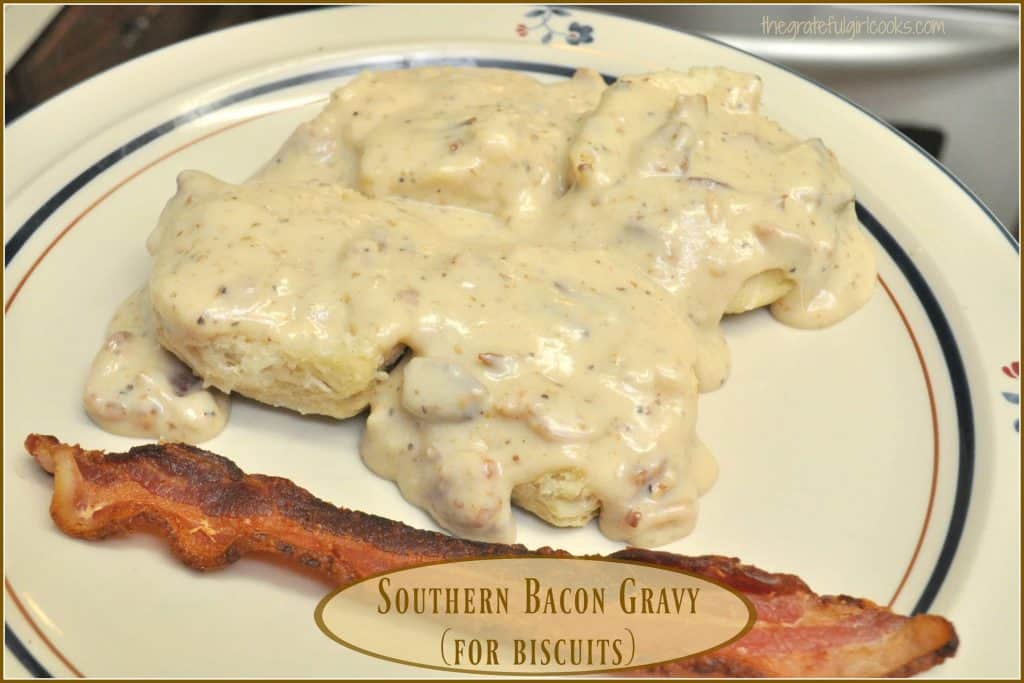 Now I will concede that biscuits and gravy will probably not help you get you that girlish figure you've always wanted, but let me tell you… sometimes you just want a hearty breakfast that fills you up!  I've made biscuits and gravy so many times over the course of my almost 40 year marriage I can't even count them.  My hubby LOVES it when I make biscuits and gravy for breakfast (must be HIS Southern heritage, too)!
Here's how I make 'em:  First I cook bacon until it is crispy.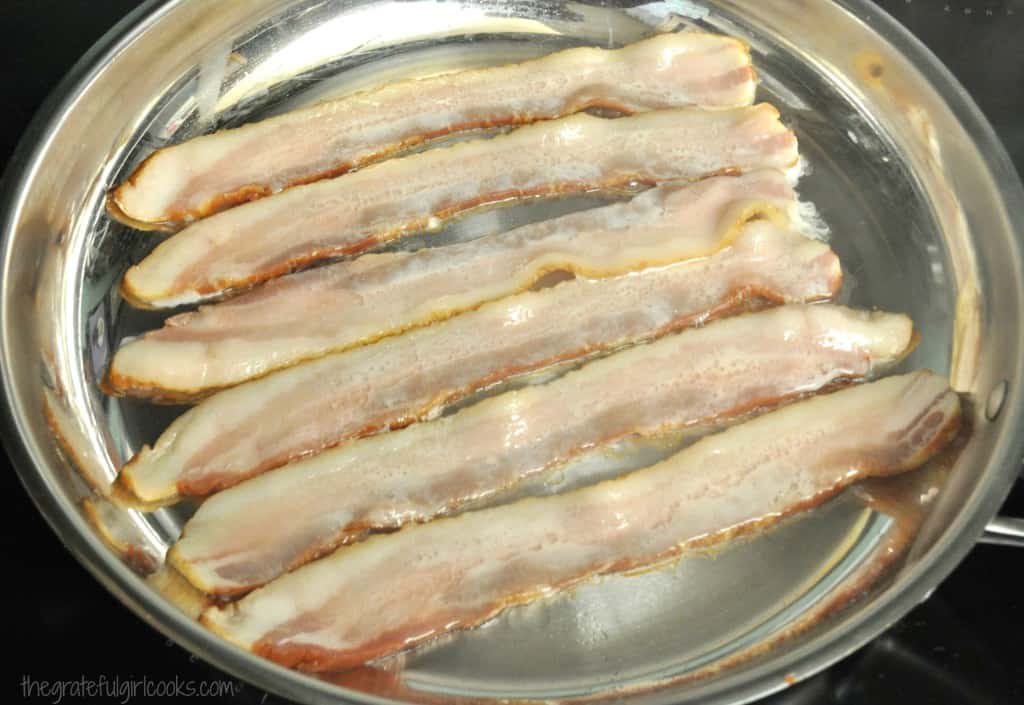 Once bacon is done, remove it from pan to a paper towel, to drain off any remaining grease. Once cool enough to handle, crumble it into small pieces.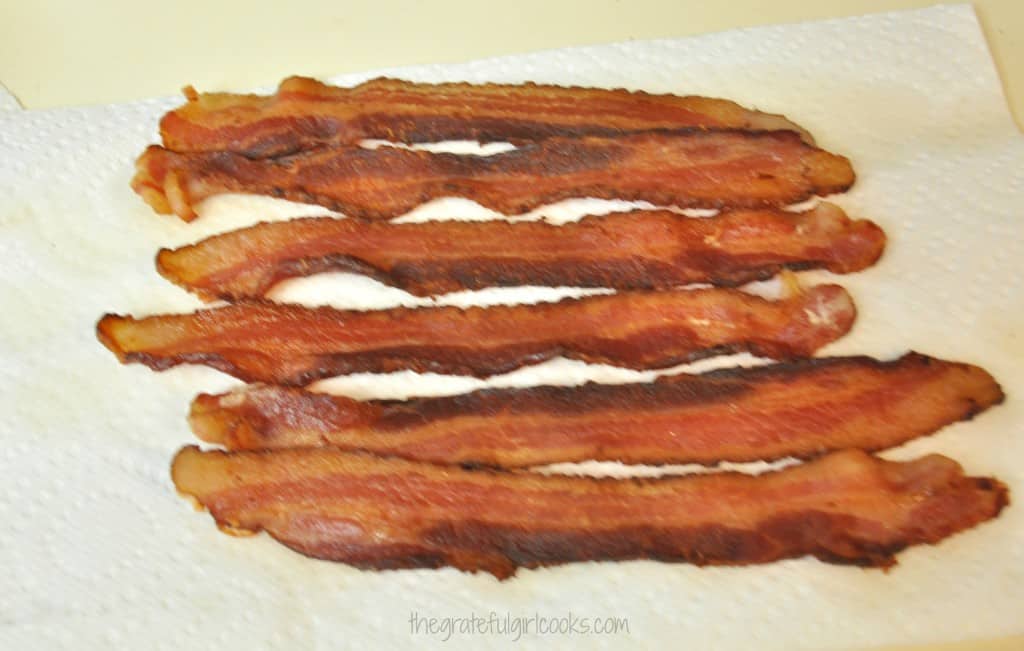 Do not wipe out the skillet you cooked the bacon in. Discard MOST of the bacon grease (I save mine in a jar in the freezer), BUT KEEP ABOUT 2 TABLESPOONS IN THE SKILLET (My Mom calls this Liquid Gold – ha ha).  See all those little bitty bacon bits on the bottom of the skillet? Those, plus the bacon grease will incorporate LOTS of flavor into your gravy!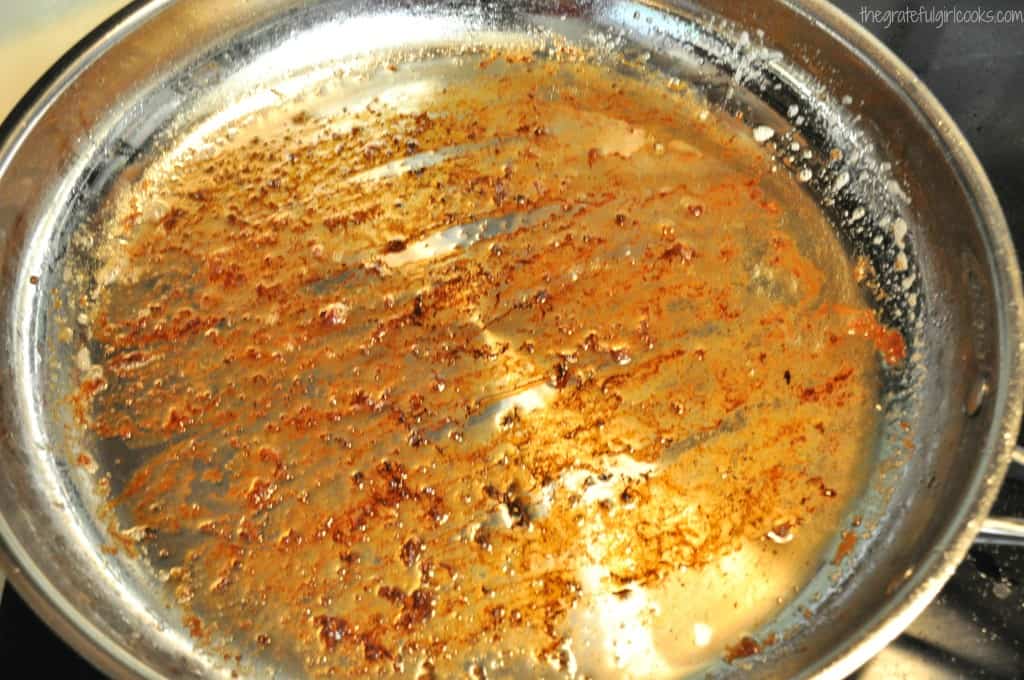 In a bowl or measuring cup, whisk together milk, flour, pepper and salt, until lump free.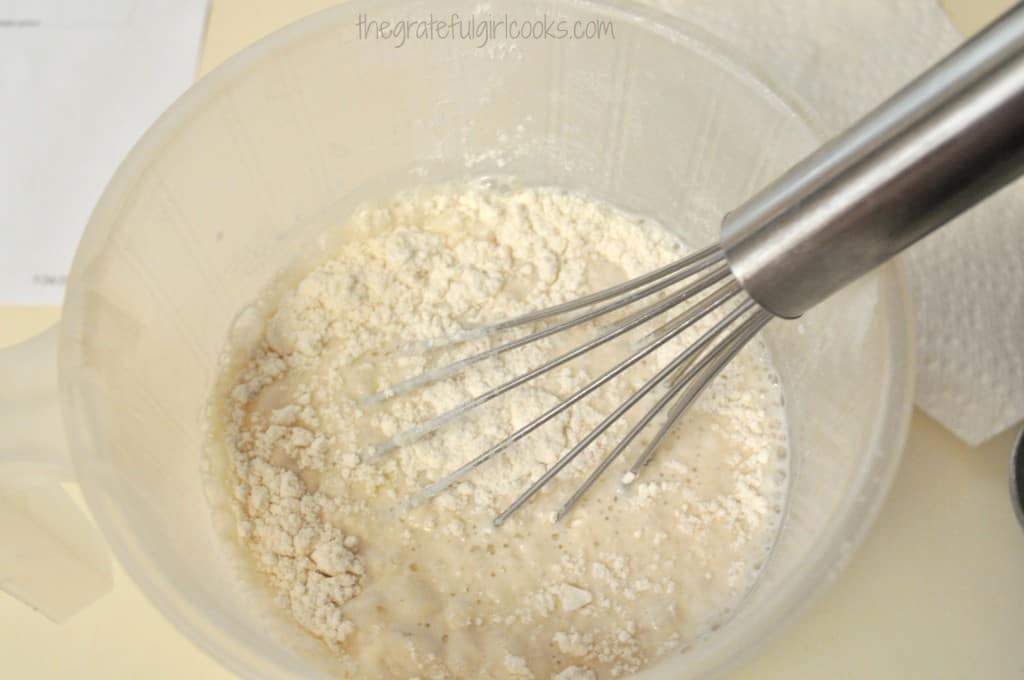 Put the bacon crumbles and the milk/flour mixture into the skillet.  Heat on medium, stirring constantly, until it comes to a boil. Reduce heat a bit, continuing to stir while the mixture thickens.  Absolutely give it a taste, to check for seasoning. I always add a lot of pepper, and usually more salt to get it to taste just right!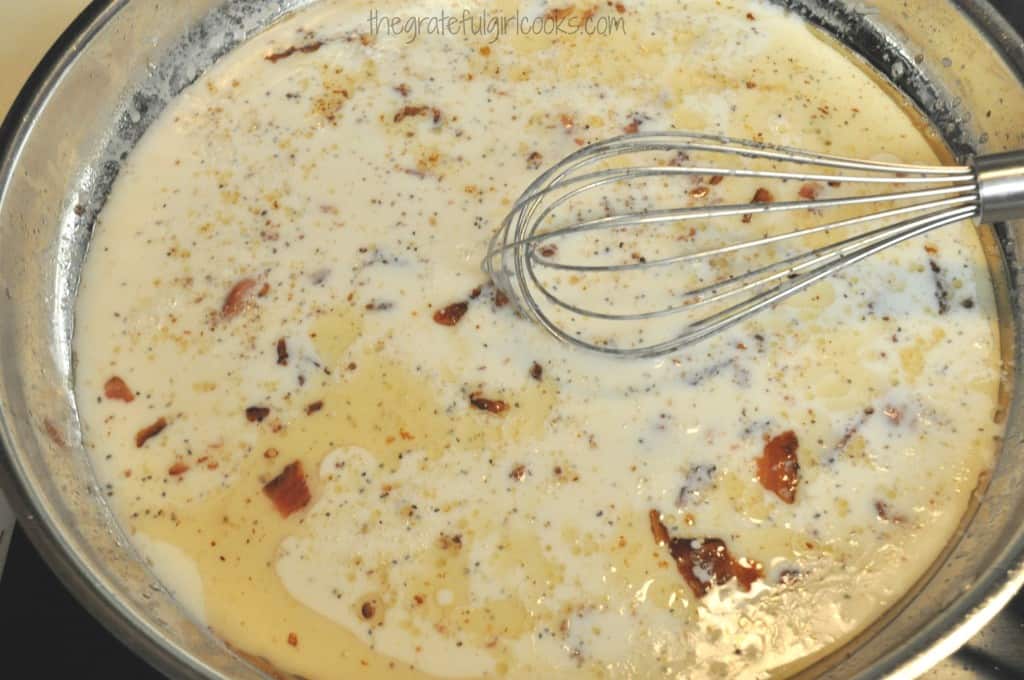 Once the gravy has thickened, add a Tablespoon (or two!) of cold butter. Stir until butter is melted and incorporated into gravy.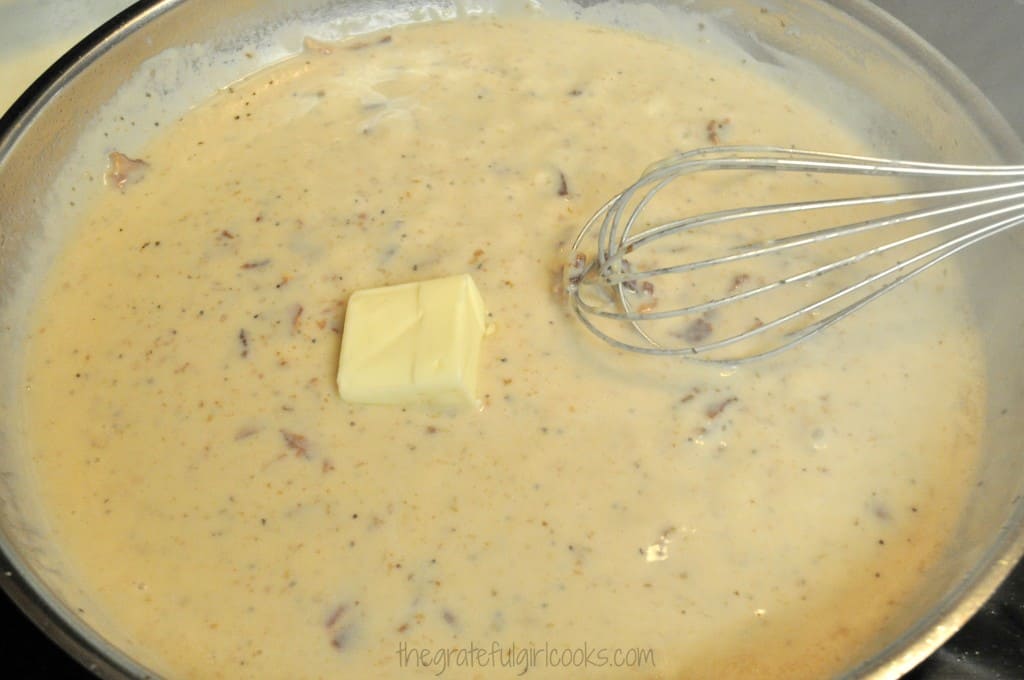 It's a fairly thick gravy. See how it coats the spoon when done?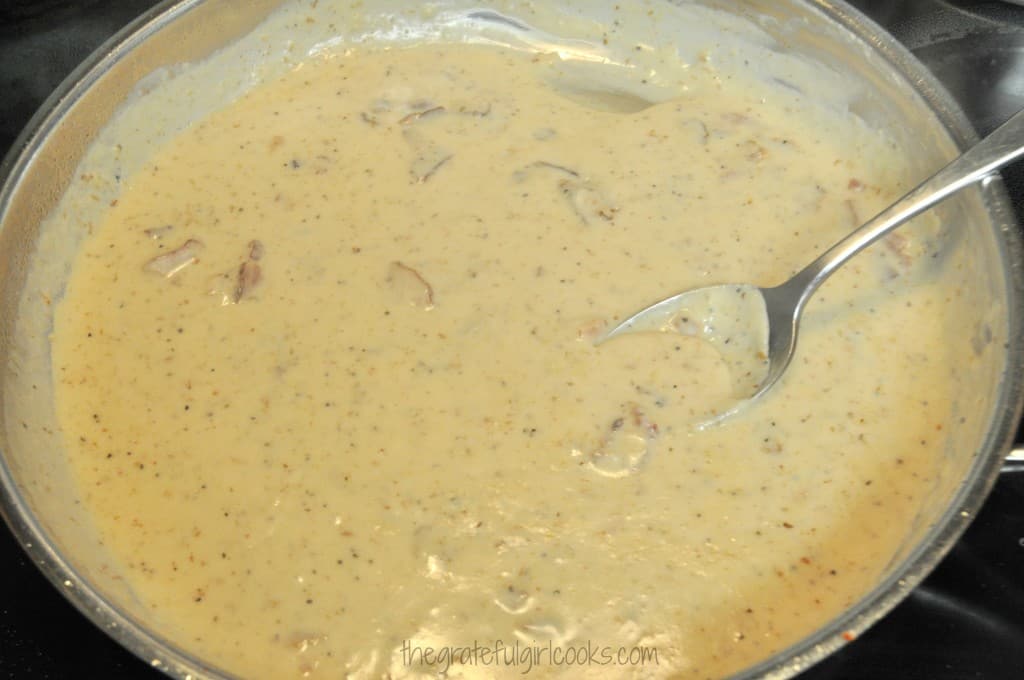 Once gravy is heated through, seasoned to taste, etc. get your warm biscuits ready! Split them in half and place them on a plate. I used my recipe for homemade Southern Buttermilk Biscuits here… nice and tall, but any store bought biscuits will do just fine!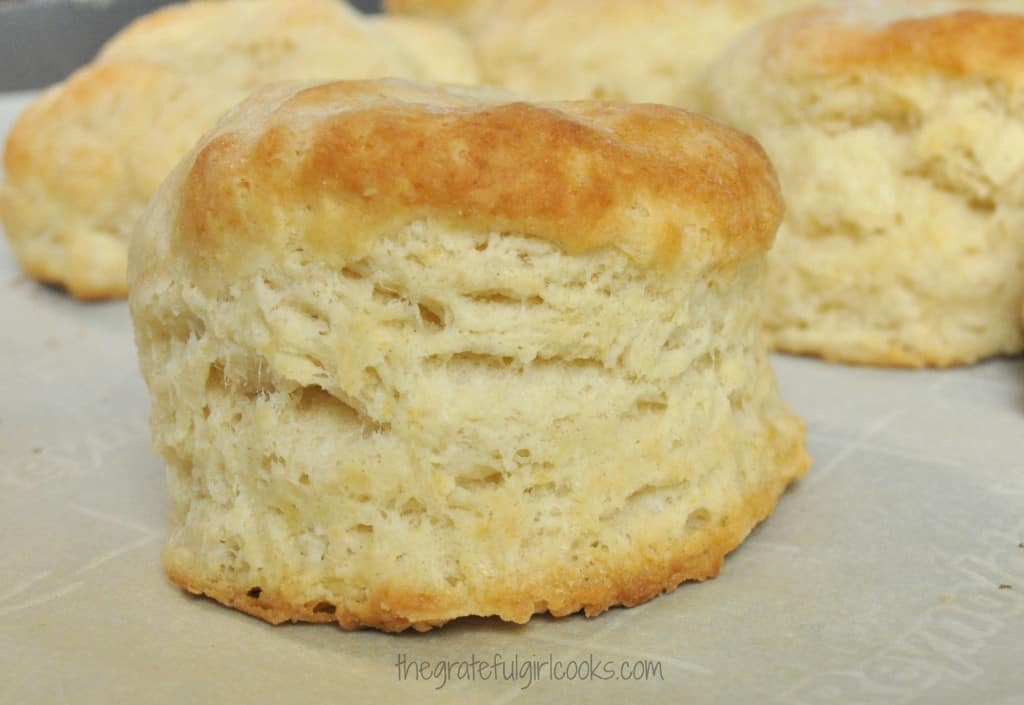 Spoon the hot bacon gravy over each biscuit half. Smother them good!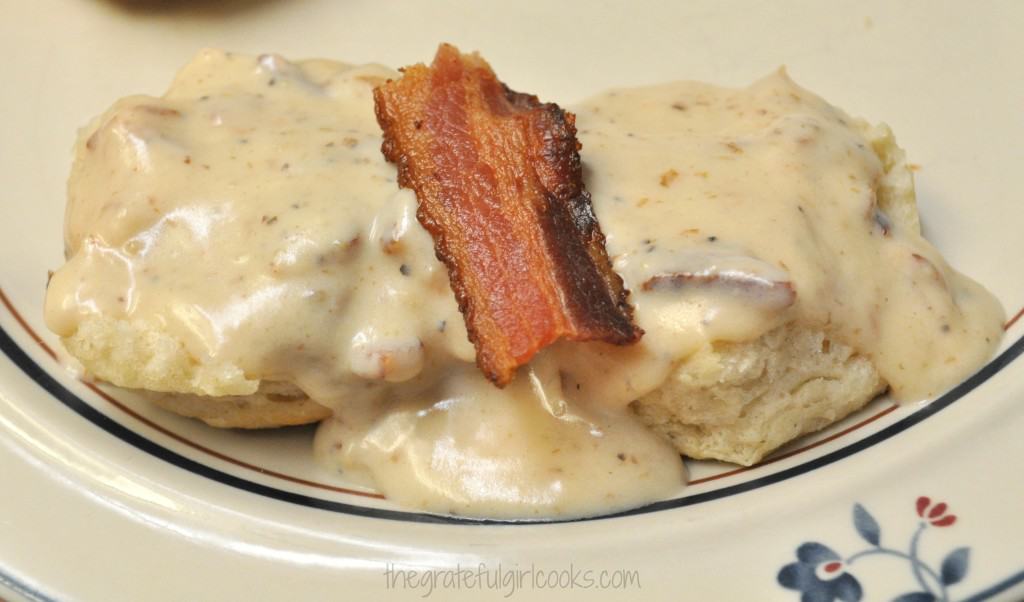 That's IT!  Grab a fork, and dive on in!  Biscuits n' Gravy may not be so good for your HIPS, but, mercy… they sure taste good on the LIPS! (Go take a long walk after breakfast… it's all about balance, right?). I really think you're gonna LOVE this gravy! Bacon really DOES make everything BETTER!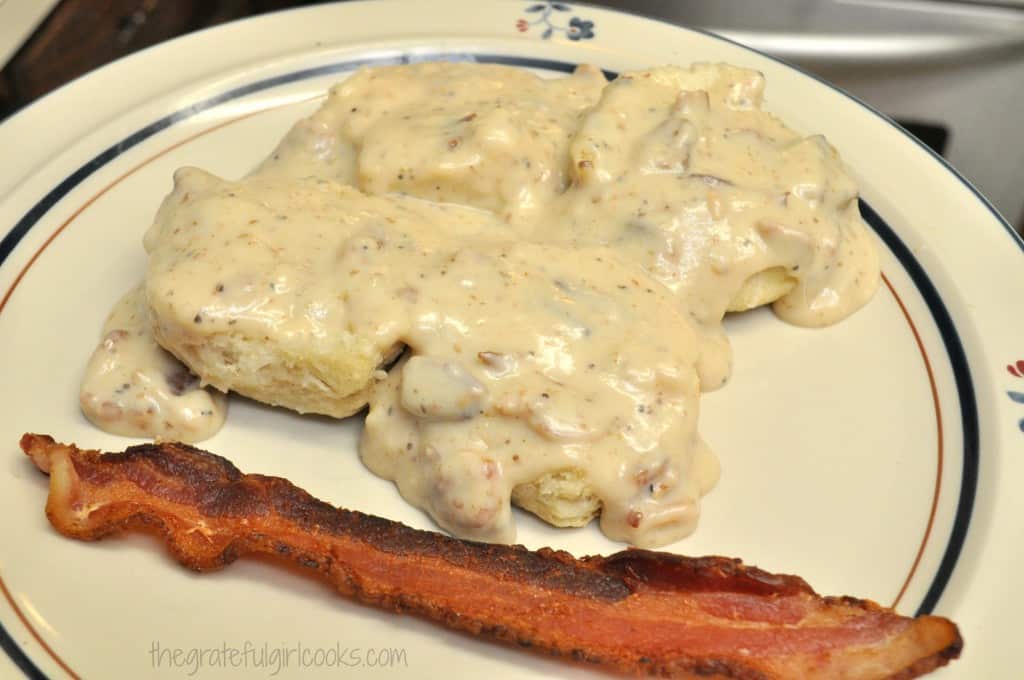 The gravy can be refrigerated if you have leftovers. Cover it well, and it will keep for a couple days. Reheat (you might need to add a touch of milk), stir it well, and it will be ready to eat again!
I see biscuits and gravy on the menu at lots of restaurants that serve breakfast, but honestly… I'd rather have my homemade version. It's DELICIOUS (and inexpensive too!).  Have a great day, and give this bacon gravy a try on your favorite biscuit… I think you will LOVE it!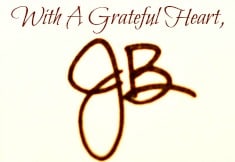 Recipe Source: My Mom



Here's one more to pin on your Pinterest boards!

Save
Save
Save
Save
Save