I found this recipe for Swedish Pancakes online a couple of years ago, and it quickly became a favorite to fix when we have out of town guests staying in our home.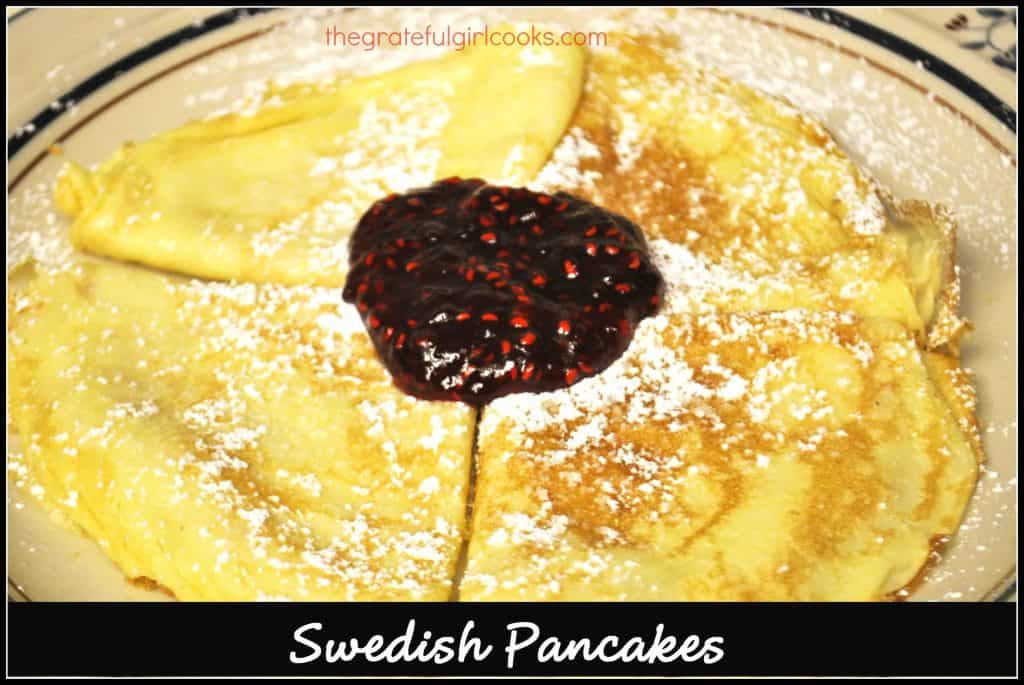 The original recipe calls for Lingonberry jam (which is the true Swedish way to serve these), but since I pick fresh raspberries each summer at a local berry farm, then make my own jam, I always seem to have plenty of jam around, and we LOVE these with the fresh taste of raspberries (good old Pacific Northwest raspberries).
Once you "master" the cooking technique, these will be easy peasy. Really. They are always a big hit with our guests (and my always hungry husband). I hope you enjoy them, as well! Ya, you betcha! (said with a Swedish accent, of course). Here's a picture of the last batch I made…yum.
Save