Do you like Mexican food? Our family sure does! Occasionally we go OUT for Mexican food, which always includes a big basket of tortilla chips (or two) and salsa to munch on before dinner is served. Well… I found this recipe for The Pioneer Woman's (Ree Drummond) Restaurant-Style Salsa on line, and adapted it for canning! It's SOOOO good!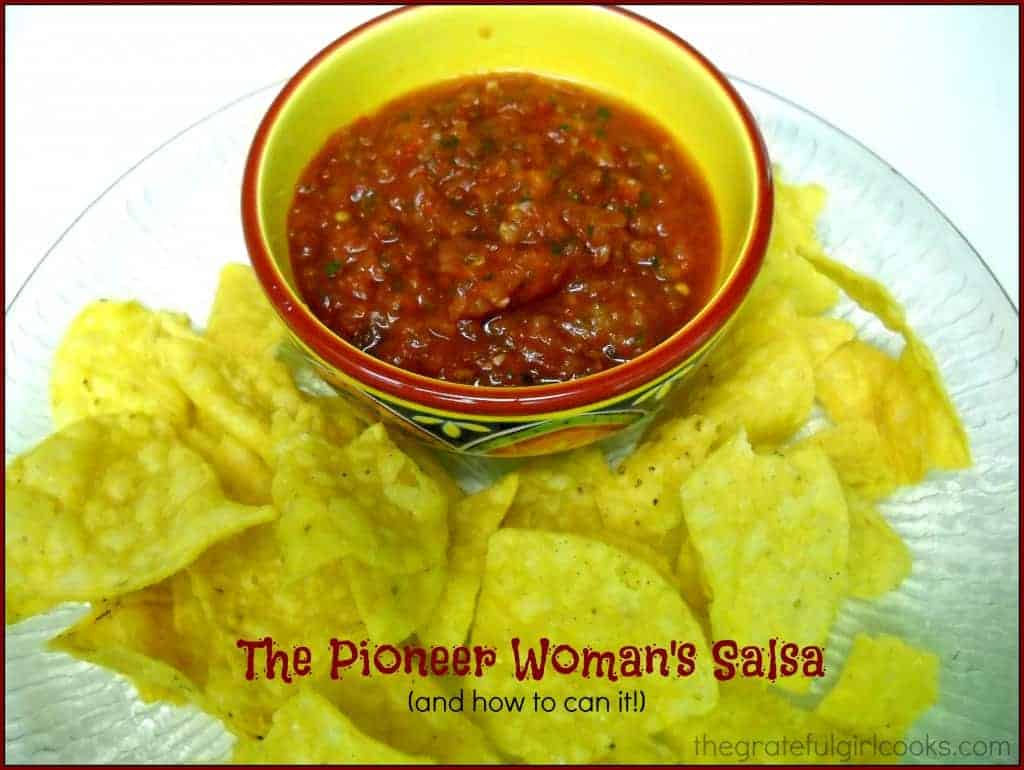 The thing I like the most about making this salsa is that I can make it (and can it) any time of the year. The recipe calls for canned tomatoes, which is kind of nice, because we all know the very best ripe tomatoes are available during our summer months. But what if you want to make or can great salsa in the middle of January? (those grocery store tomatoes are kinda gross at times!) Well, with this awesome recipe you can make wonderful restaurant-style salsa (and can it!!!) any month of the year!
I made this salsa and canned it for the first time last July. We saved some to eat "fresh", and I canned the rest. I was able to can about 10 jars of the salsa (Note: I DOUBLED this recipe)… and last month (March 2015), we ate the last of our canned salsa. Each time we opened a jar, the salsa tasted just as good as the day I made it… and I didn't have to buy salsa for 8 months! YeeHaw and Awesome!
If you are not going to can it, you need to know that this recipe makes a large quantity, AND is as easy as putting all the ingredients into a food processor or blender and pulsing until fully mixed. Adjust seasonings to taste, and refrigerate salsa for an hour before serving. That's how easy it is! Here's what you do to make this:
Get the ingredients together. Prep the onion and jalapeno according to instructions.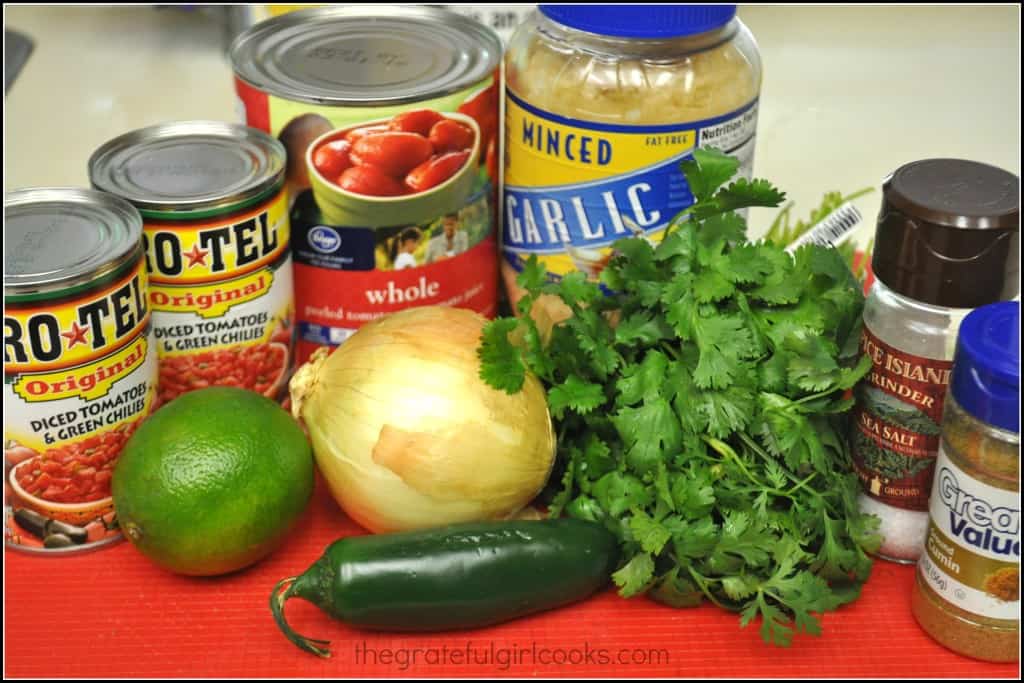 Place all ingredients in a large food processor or blender (you may have to prepare this in batches, and then mix all together in a large bowl or pot).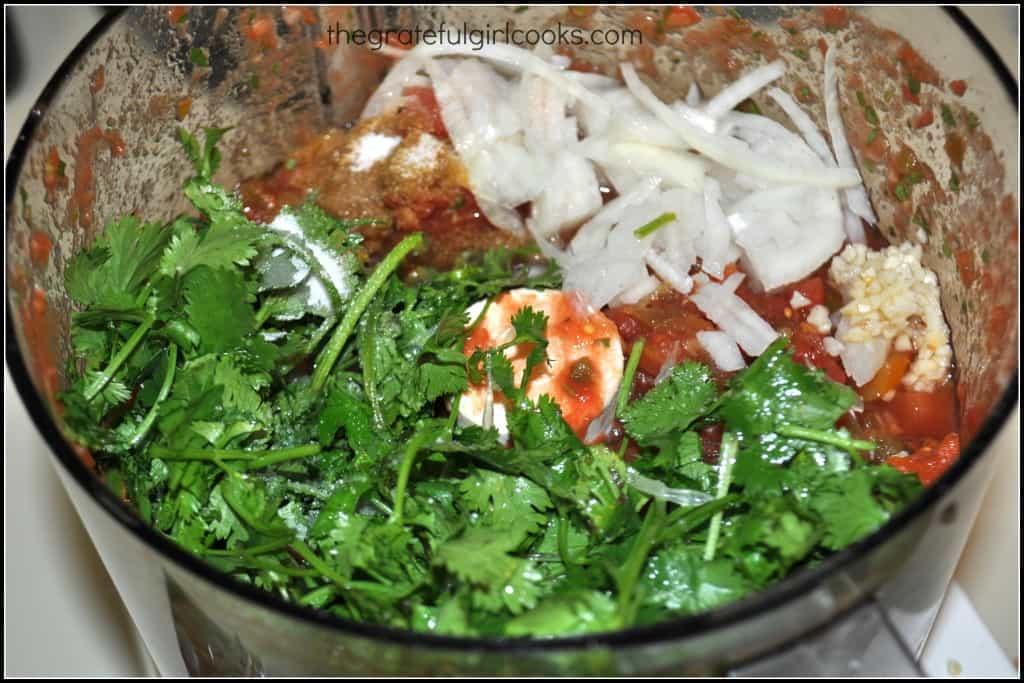 Pulse or blend until salsa becomes the consistency you prefer. Taste the salsa, and adjust the seasonings to suit your taste.  If you are NOT canning this, then cover the salsa and refrigerate it for one hour before serving with a ginormous bowl of tortilla chips. That's it!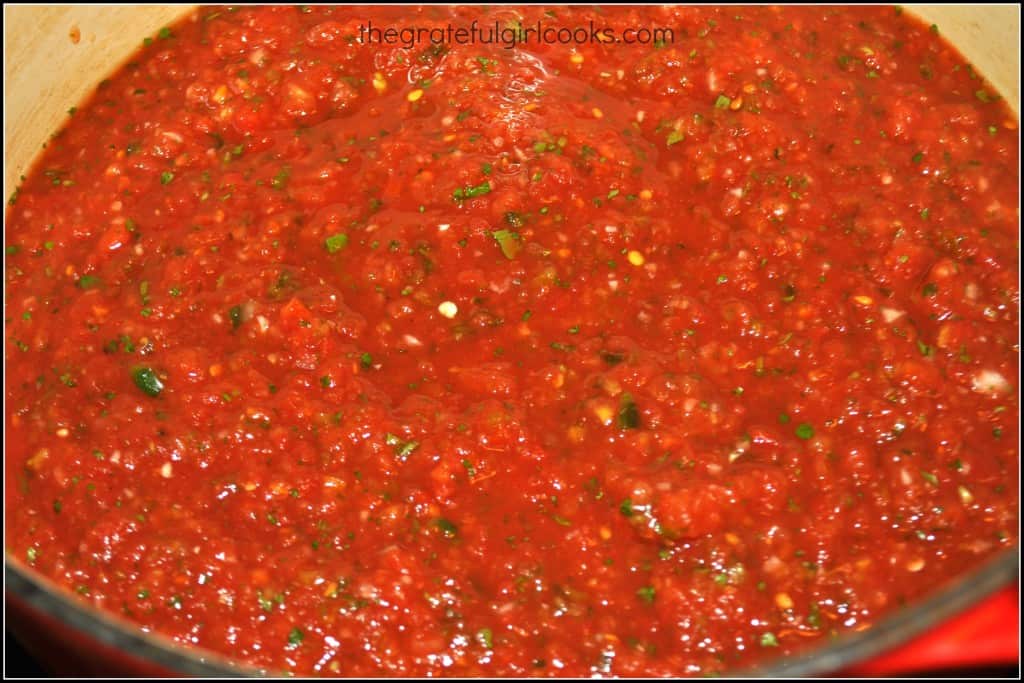 If you are going to can and preserve the salsa, prepare 5 half-pint jars (or 10 if you are doubling the recipe) by washing jars in hot soapy water, rinse, drain, then keep warm ( I place the clean jars on dish towel on a baking sheet in a 250 degree oven for 20 minutes before heating the salsa up for canning).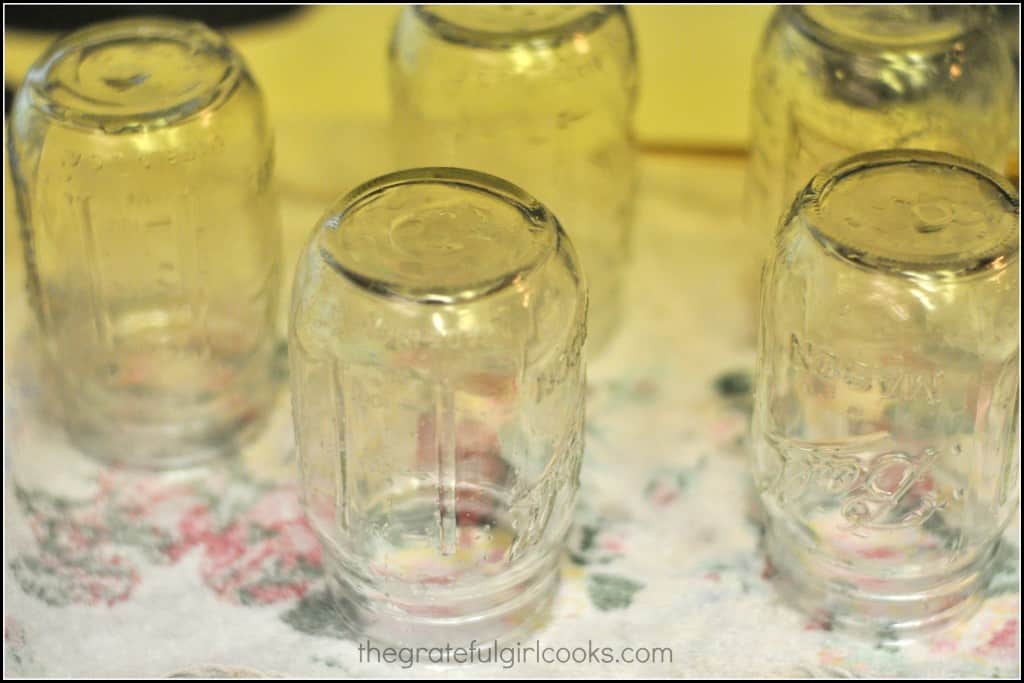 I heated up water in my canner while preparing the salsa and jars for canning. I brought the salsa to a boil, then I reduced the heat to a gentle boil for 5 minutes, stirring frequently. While this was cooking, I put my jar's flat lids into simmering hot water for a 4-5 minutes. Then I ladled the hot salsa into the hot jars per canning instructions. The salsa jars were canned in a boiling water bath for 15 minutes (per instructions below). Once the jars had sealed and rested on the counter for 24 hours, I placed them in my pantry to await our next chips and salsa craving!!!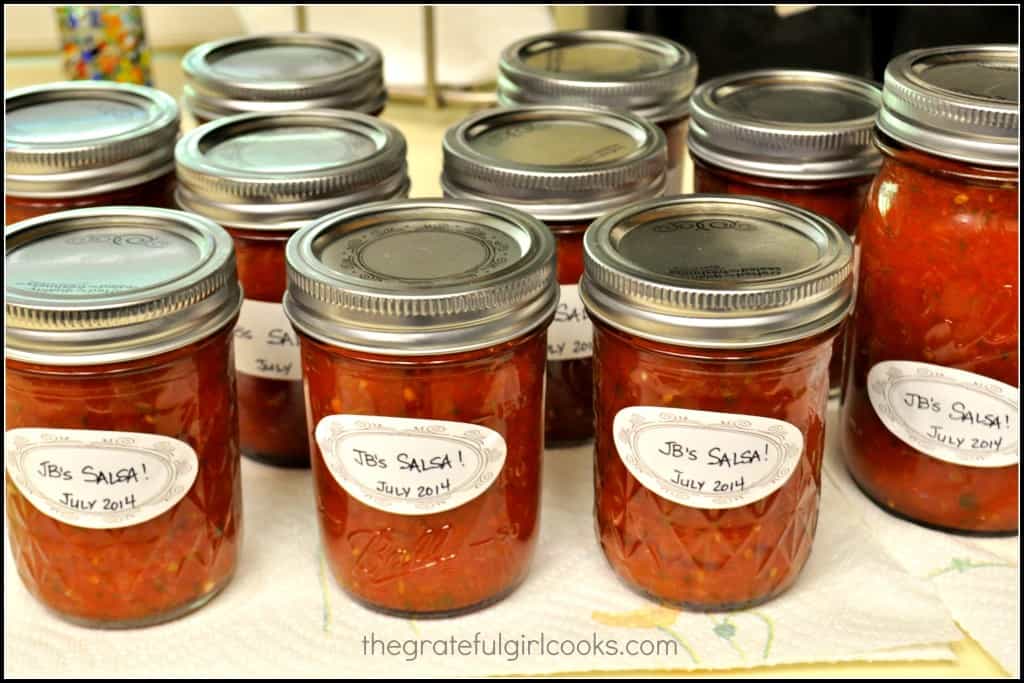 Hope you will give this wonderful restaurant-style salsa a try… we sure have enjoyed having salsa available to us year-round, with only a couple of steps in to our pantry to get it!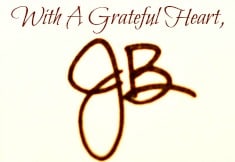 Recipe Source: http://thepioneerwoman.com/cooking/2010/01/restaurant-style-salsa/

Save
Save