Apples and Fall go together… like rain galoshes and buckets of rain, here in the Pacific Northwest! If you've never tried Apple Butter before, you're missing out! Smearing a spoonful of it on a piece of toast is cinnamon-apple goodness, folks!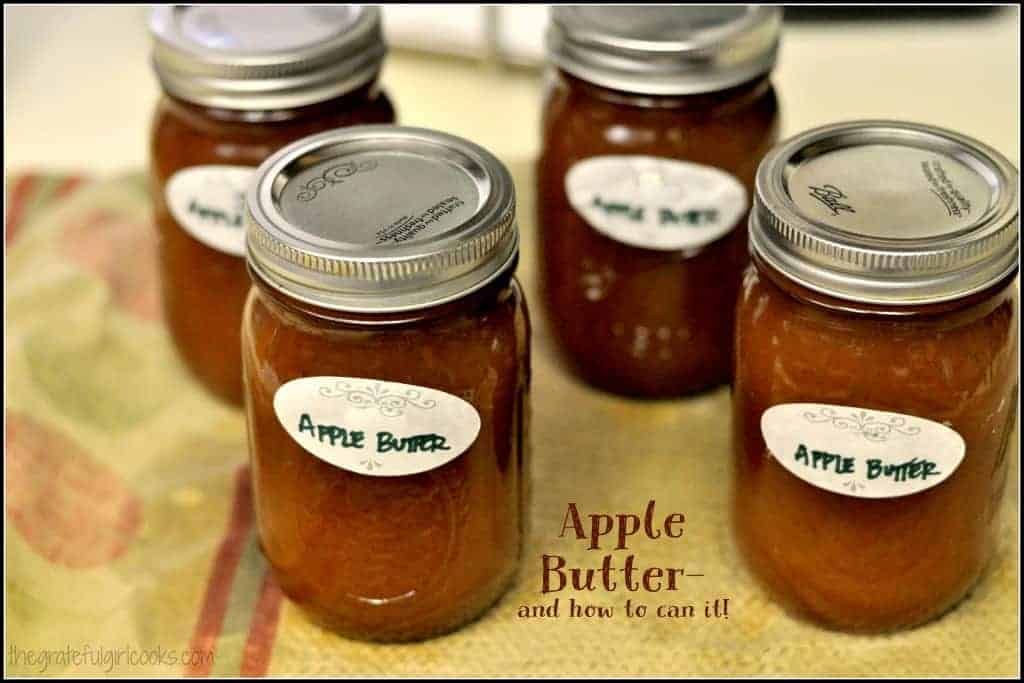 I've read that a lot of people use apple butter (think "jam") as an accompaniment to roasted pork or other meat dishes, but I prefer it in it's purest form… spread on a great piece of toast.  Apple Butter tastes like FALL, to me, with apples, sugar, cinnamon and cloves blended into this wonderful spread!
This recipe yields 8 half-pint (8 oz.) or 4 pint sized (12 oz.) jars of Apple Butter.  I canned 4 pint jars and gave a couple of the jars away to friends to enjoy, but that's another story. If not canning for long term storage, make sure jars are refrigerated and apple butter used within a couple weeks.
Here's how you make traditional Apple Butter (and can it):
In a mixing bowl, whisk together granulated sugar, cinnamon and ground cloves; set aside. (If you are using really sweet apples, decrease sugar amount to 5 cups).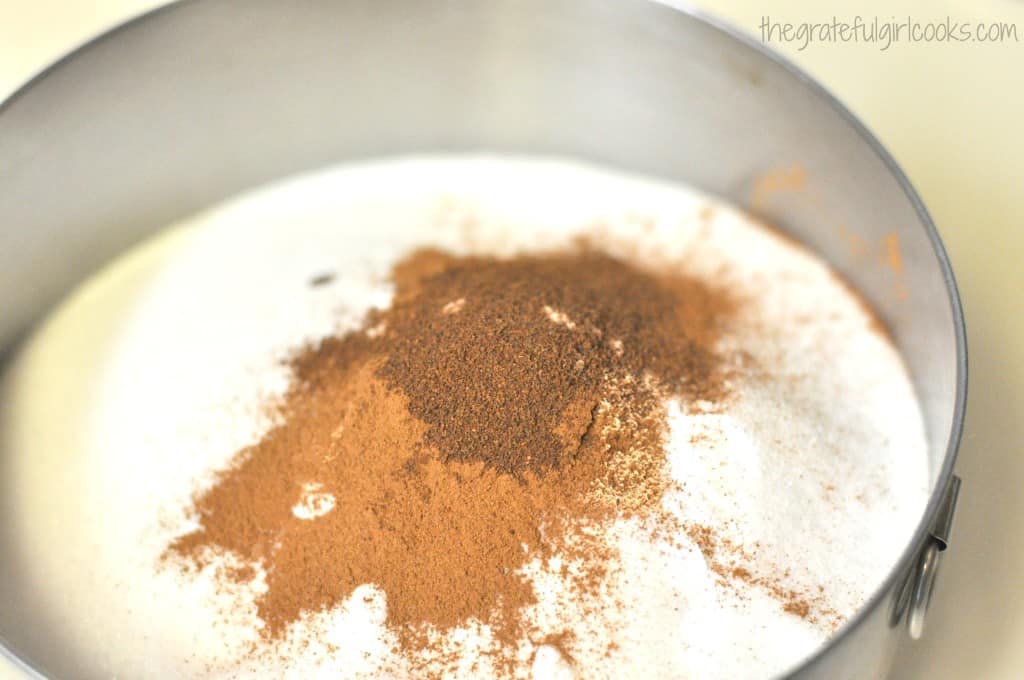 Place peeled, cored and quartered apples in a large stainless steel saucepan, along with water.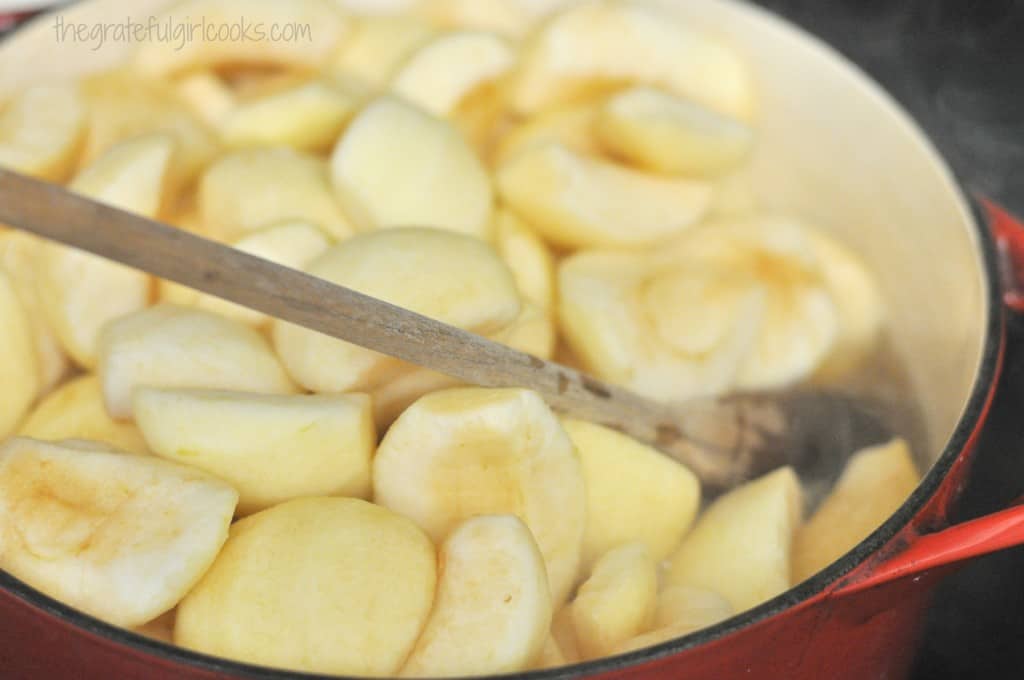 Bring this mixture to a full boil on medium-high heat. Reduce the heat to low and continue to gently boil the apples and water for about 30 minutes. Stir occasionally. Apples should be softened.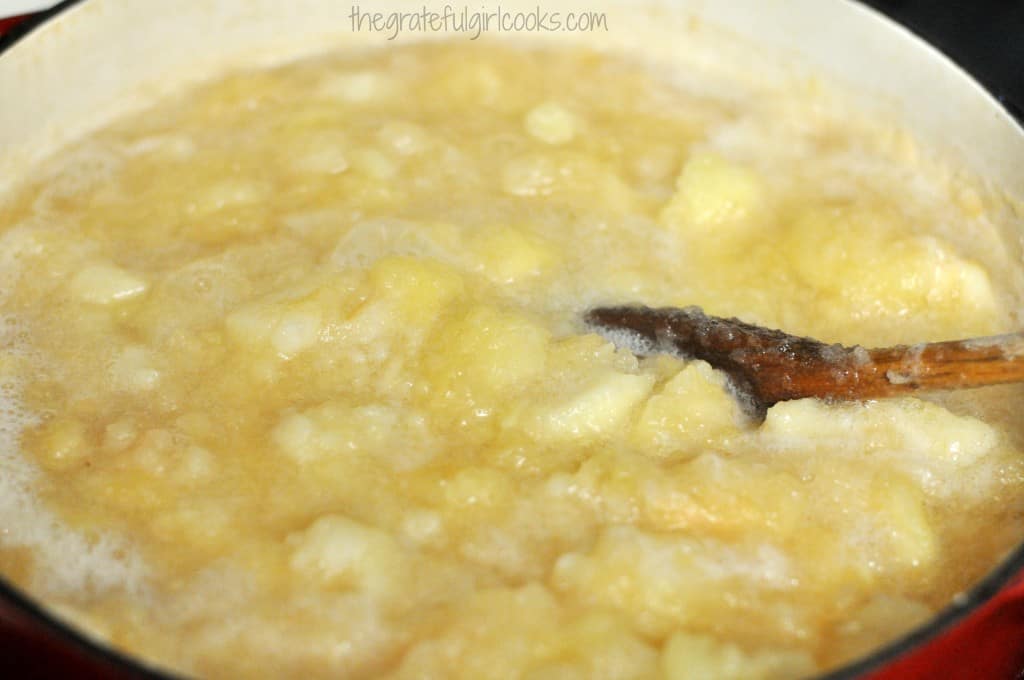 Using an immersion blender (or a canister blender or food processor), puree the hot apple mixture until you have a consistent, smooth texture, but do not liquefy.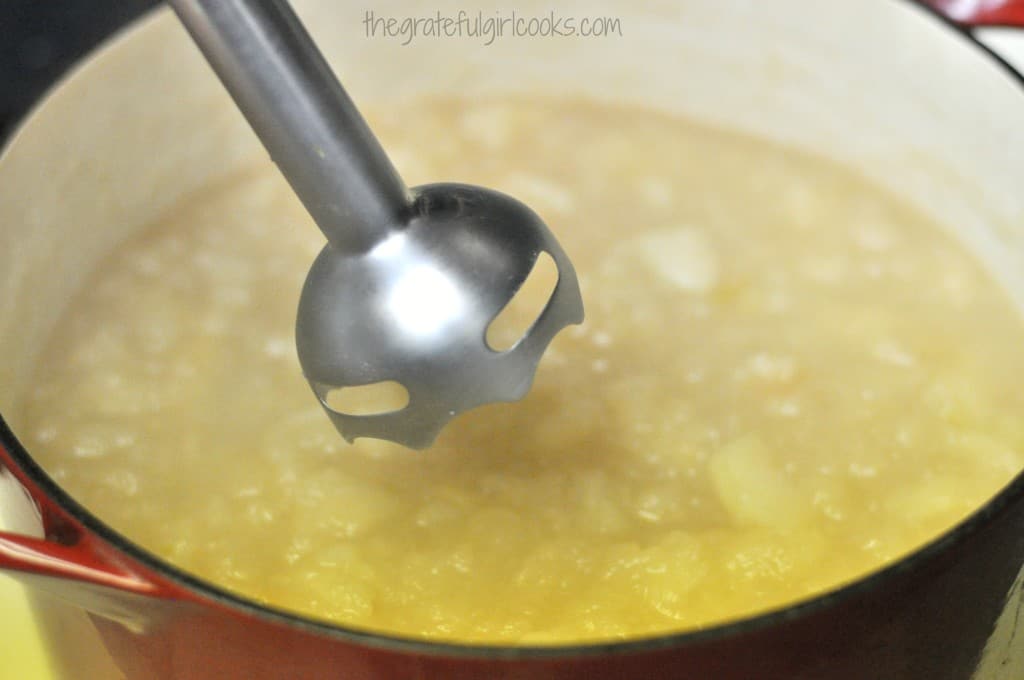 Measure out apple puree (see recipe below) and pour it into a large, clean stainless steel saucepan. Add the sugar/cinnamon/clove mixture; stir to combine. Bring the puree to a boil (medium-high), and stir frequently while it cooks. Once it reaches a boil, reduce heat again to low and boil gently until the puree has thickened and can hold it's shape on a spoon.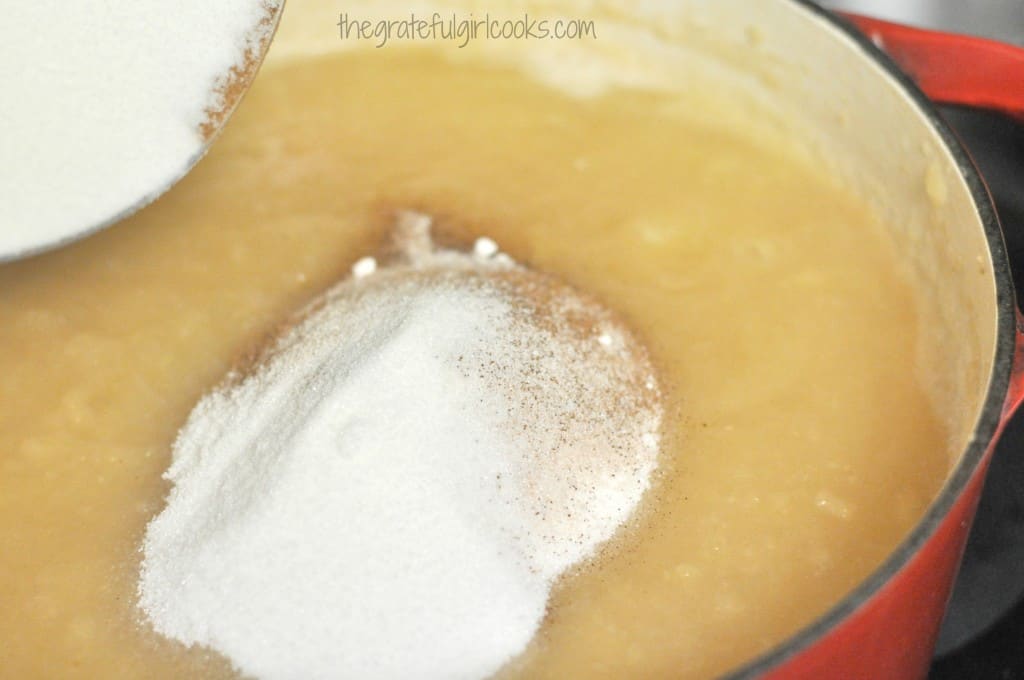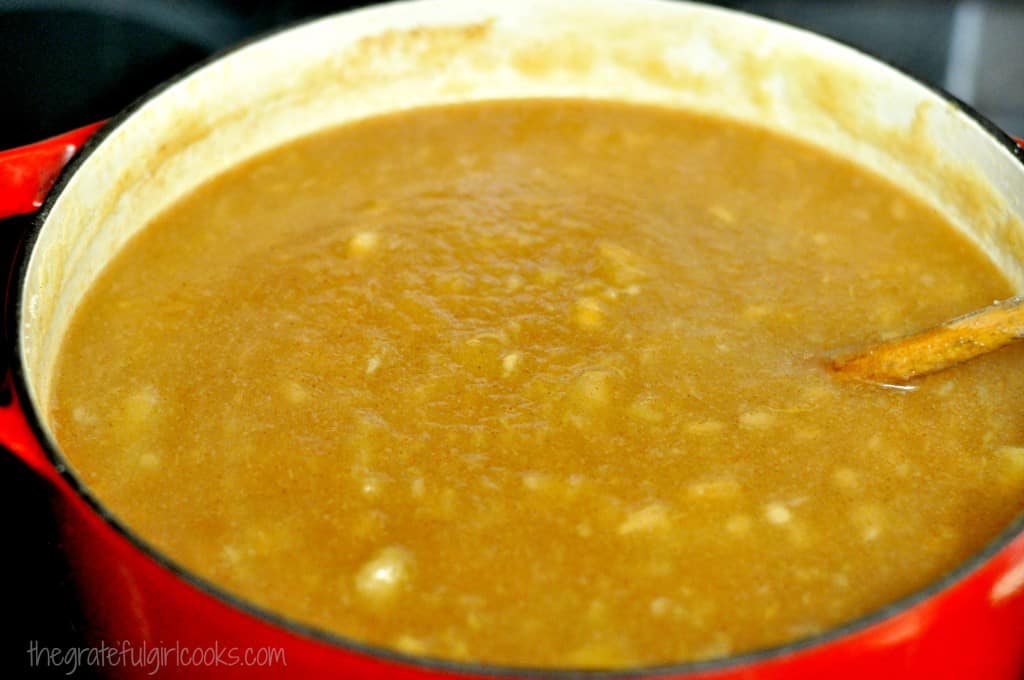 Here's an easy way to test and see if it is done. Take a small spoonful and put it onto a CHILLED plate. If the liquid does NOT separate (making a watery rim around the edge), and the puree maintains a spreadable shape, then the apple butter is ready.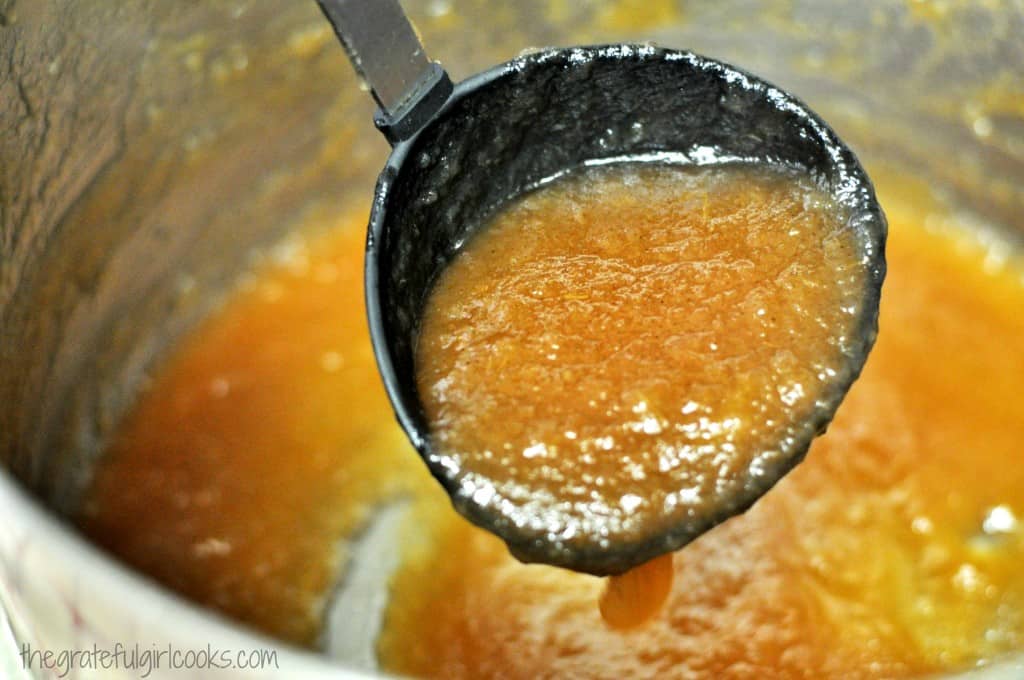 If you are NOT canning the apple butter, ladle the hot butter into clean mason jars, wipe lids clean, secure lids on jars, and refrigerate (and/or give away). Apple Butter that is not canned must be kept refrigerated, and has a limited storage time.
If you ARE canning for long term storage, prepare jars, canner, and jar lids while making the apple butter, according to canner manufacturer and USDA canning guidelines.
Ladle the hot apple butter into hot canning jars. Leave 1/4 inch head space. Remove air bubbles by inserting plastic knife or plastic canning tool into butter several times. Adjust the head space, if necessary, to maintain 1/4 inch head space. Wipe the rims of the jars clean, then put flat lid on, followed by screw lid. Tighten it just to fingertip tight.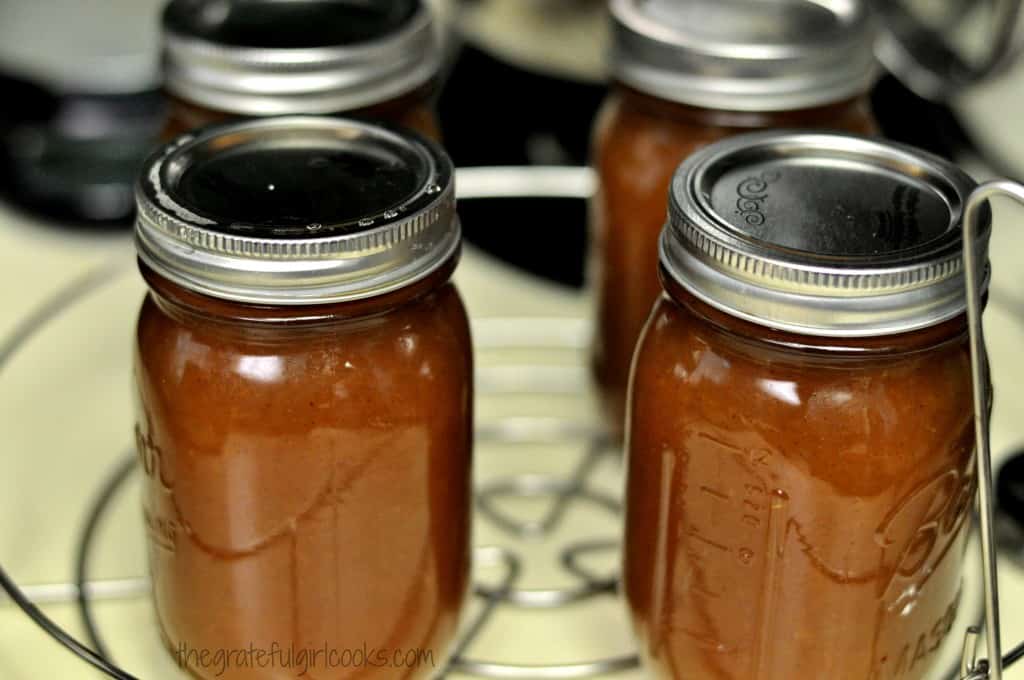 Process apple butter on rack in prepared canner, and process according to directions (see recipe below).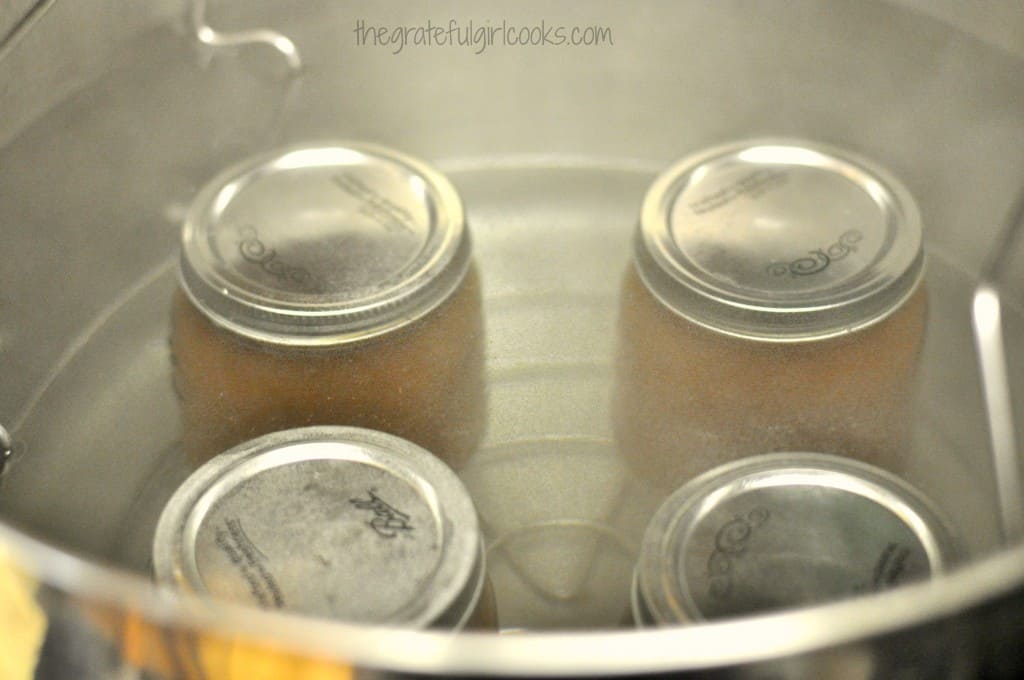 When done, remove canner lid, wait 5 minutes, then carefully remove jars from canner; let jars cool on kitchen towel on counter (not directly on counter-don't want them to crack due to temperature extremes). Once you have made sure jars have sealed (with the famous "pinging sound"), let them cool for 24 hours, then store.  Enjoy some of this tasty spread on a good piece of toast!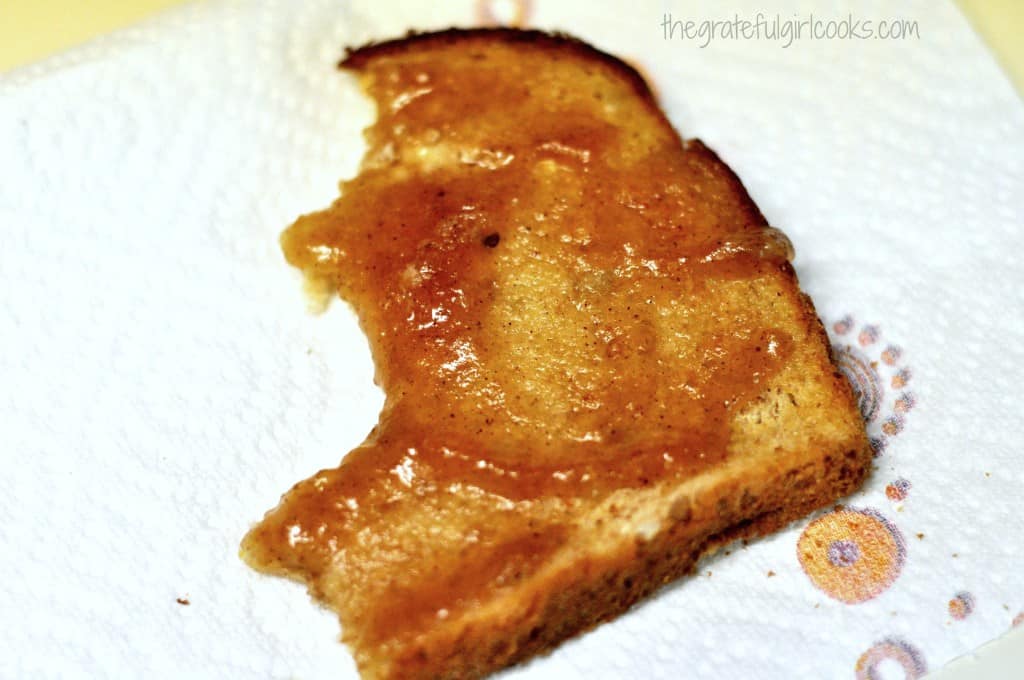 Have a great day. Be kind… encourage those who are experiencing pain or sorrow, and be a force for GOOD in this hurting world!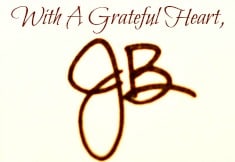 Recipe Source: Ball Complete Book Of Home Preserving, page 53, Published by Robert Rose, Inc., 2006.

Save
Save