I own five or six books by author Todd Wilbur in his series called "Top Secret Recipes". They are such fun books in which to find some great "copycat" recipes.  It's a great way to fix a "very close to the original" (but for a fraction of the price) clone of a favorite food at home.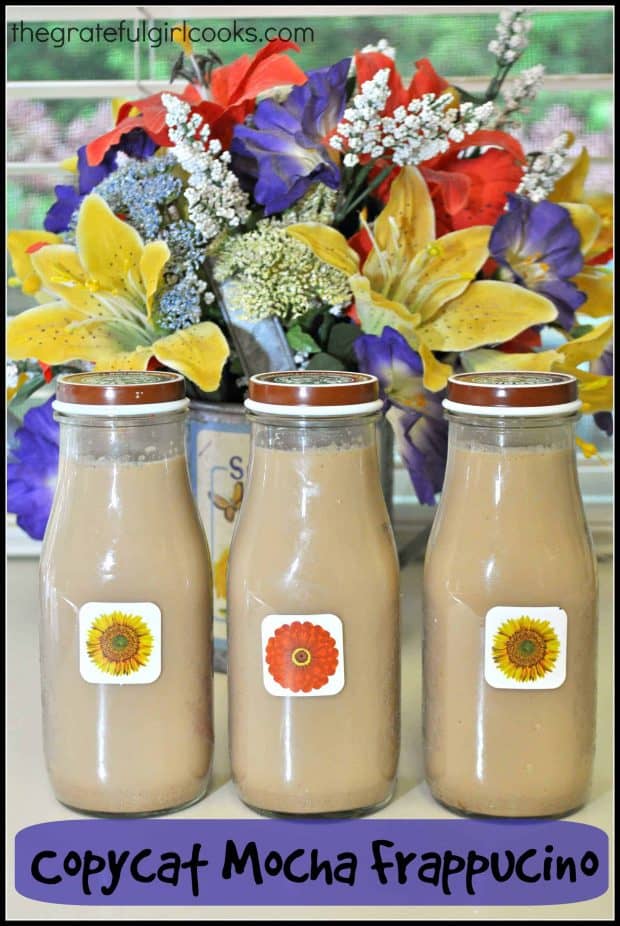 This is one of those recipes found on his website. Made popular by the famous coffee chain that seems to be on every corner, these chilled coffee beverages (the bottled version you find in grocery stores) can really add up if you purchase them often. Well, now you can make them at home, can grab one on the way out the door without having to make an extra stop on the way to work or a kid's baseball game (and for a fraction of the cost!)
We don't buy these very often at all, but when we do, this is my favorite. So naturally, I was curious to try making these at home. This is the copycat recipe for the bottled version you find in the stores. They are very easy to make (and if helps if you happen to have a few extra bottles left over to package this in…I saved a few for this very purpose!).
The copycat recipe calls for Natural Fruit Pectin (don't let that scare you off), which is a fruit thickener, commonly used when making jam. It actually acts as a thickening agent in this recipe. I used it, but the original author states that you don't have to use it, if you don't care about duplicating the texture.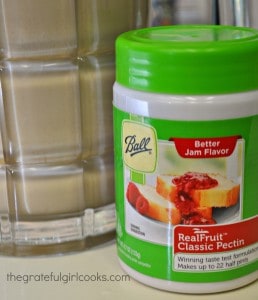 The recipe also calls for espresso, but you can "fake it" with the easy to follow tip (found in the notes section of the recipe) and make your own. This is what I did, using the very easy instructions.
The recipe, as written, makes 24 ounces, but can easily be doubled. Hope you enjoy this cold, creamy, mocha coffee beverage (how's that for a description)!!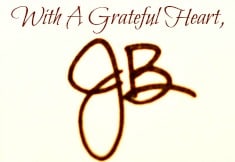 Recipe Source: http://www.topsecretrecipes.com/Starbucks-Frappuccino-Bottled-Version-Copycat-Recipe.html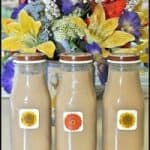 Copycat Mocha Frappucino
Copycat recipe of the popular bottled mocha frappucinos found in most grocery stores.
Servings
:
3
(makes 24 ounces
Ingredients
1/2

cup

fresh espresso

(see Notes below for how to create your own)

2 1/2

cups

lo-fat milk

(2 percent)

1/4

cup

granulated sugar

1

Tablespoon

dry pectin

1/4

teaspoon

cocoa powder or 1/4 cup Hershey's chocolate syrup
Instructions
Make the espresso. In a large bowl add the sugar, dry pectin and cocoa powder (or chocolate syrup) to the hot espresso and stir or whisk well until completely incorporated. Chill mixture.

When espresso mixture is completely chilled, add the milk; stir until combined.

Pour mixture into a serving pitcher or individual bottles, and refrigerate. Serve cold.
Recipe Notes
**How to make copycat espresso to use in this recipe**
Use 1/3 cup ground coffee and 1 cup of water in your drip coffee maker. Brew this once, then run it through again, using the same grounds. (this will make approx. 1/2 cup espresso needed). **Run a pot of water through coffeemaker when done, to clean machine.
Save
Save