I love apple pie…I mean, really…who doesn't? If you love apple pie, then I'm confident you will LOVE these Apple Pie Stuffed WonTons! All the yumminess of apple pie, in a bite-sized crispy treat!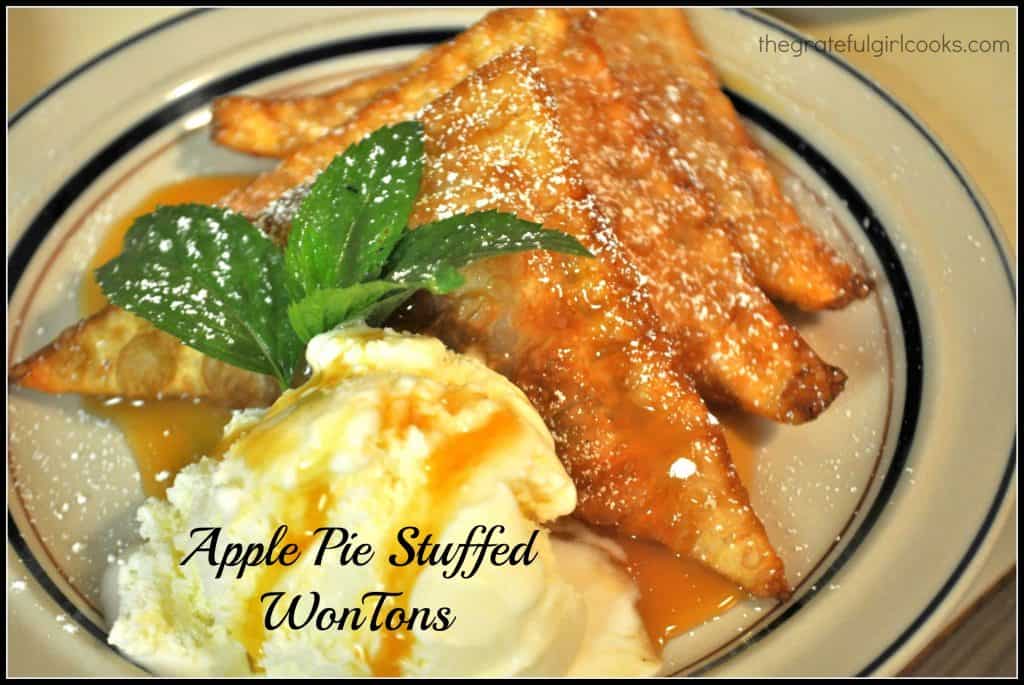 Late last summer I went apple-picking for the very first time. I had apples coming out my ears after doing so, but was ecstatic to fill my freezer with apples, to make dehydrated apple chips (yum), bake pies for friends, and experiment a little with some recipe ideas..
This recipe is one of the ideas I had, using some of the amazing apples I picked, (which were Gravenstein apples, by the way). I'd never even heard of or tried Gravenstein apples before, but… I'm not kidding, they were the best baking apples ever! (similar to a Granny Smith). I can hardly wait to go again this year and pick a bunch more! Counting the days until the farm opens for apple-picking!
Anyway… this is a really delicious and easy recipe (it looks harder than it really is); it also looks very appealing when you "pretty it up" with some caramel sauce and a scoop of vanilla ice cream!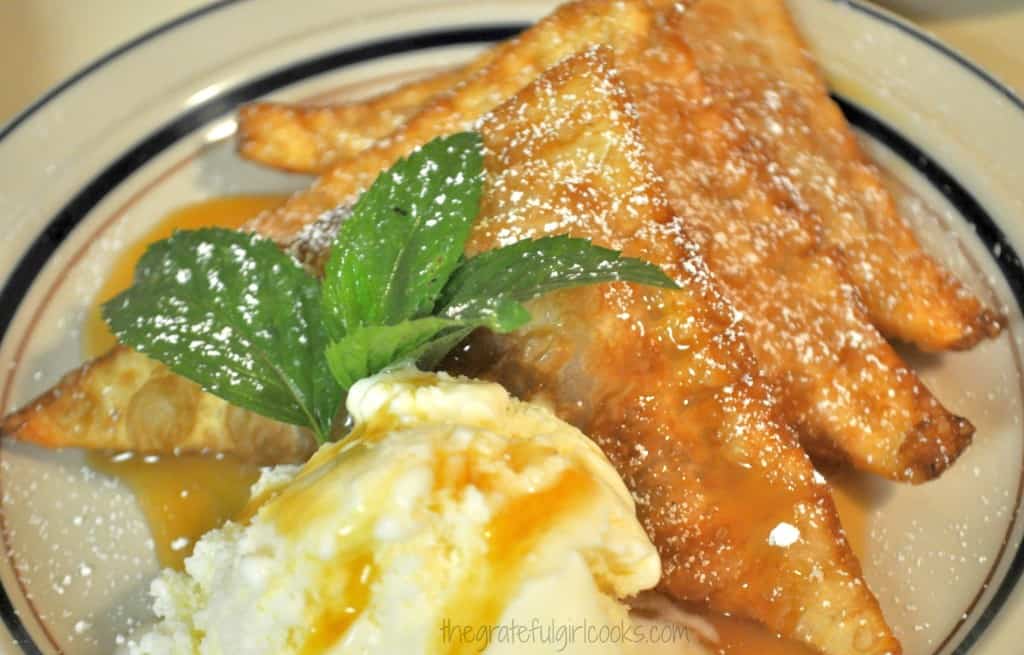 *FYI – These are best eaten right after cooking them. If you try to save them for another day, they will lose a lot of their crispiness. Your family or dinner guests will love this dessert. Hope you will give it a try!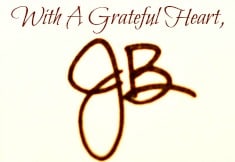 Save
Save