I love taking a tried and true recipe and tweaking and morphing it into a different recipe. Do you do that? That was the case when I took my recipe for Blueberry Ice Cream and morphed it into delicious, individual sized Blueberry Ice Cream Tarts for a dinner & dessert evening with friends.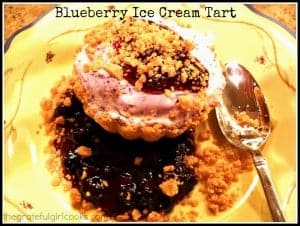 I thought long and hard about what I wanted to make for dessert, then decided to make my blueberry ice cream, add a graham cracker crust from another of my recipes, along with a simple blueberry sauce, to come up with these wonderful dessert tarts! And boy… were they ever good, if I do say so myself!!
I have an electric indoor Krups ice cream maker, which makes ice cream in about 20 minutes, but if you don't have one or don't want to take the time, just buy a great blueberry ice cream or sorbet at the grocery store, and shave some time off of this recipe (even though the blueberry ice cream recipe I use is fantastic!). This recipe is actually very easy to prepare… it just needs to be done in steps. Make the ice cream, make the crumb topping, make the blueberry sauce, assemble the tarts, freeze, then serve!
First I made the Blueberry Ice Cream and then put it in the freezer to firm up. It looks like this when done (here it is served up nice and pretty so you can see it!):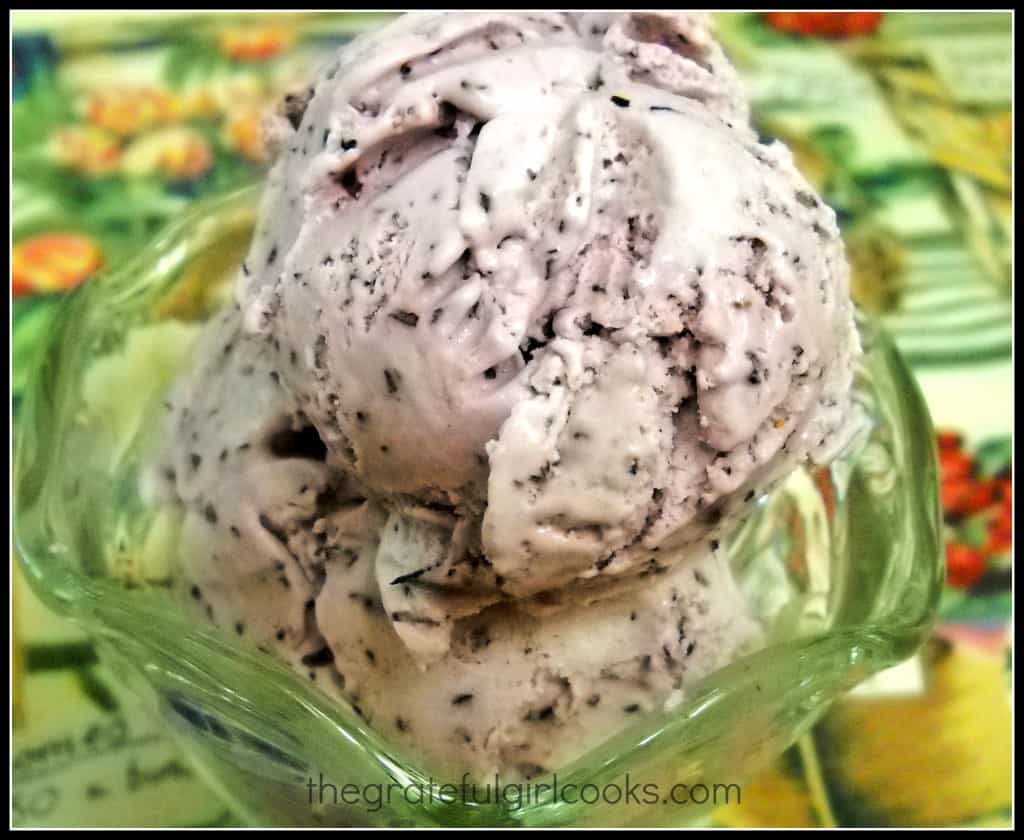 The next thing I did was to prepare the graham cracker crust mixture. So easy!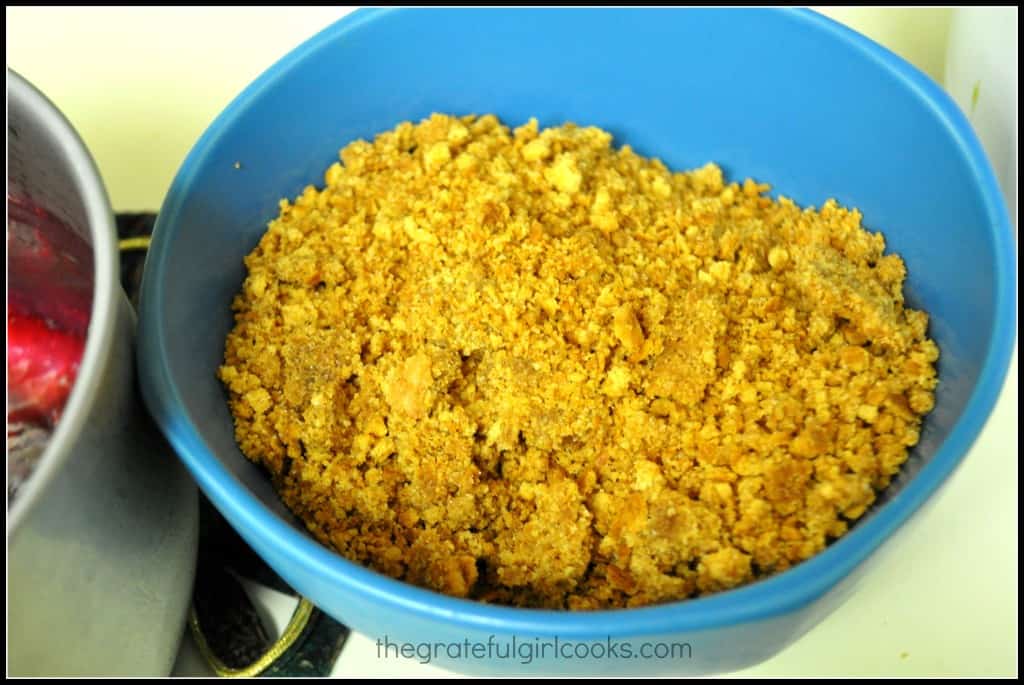 I prepared the blueberry sauce, cooked it until thickened (6-7 minutes), then let it cool completely.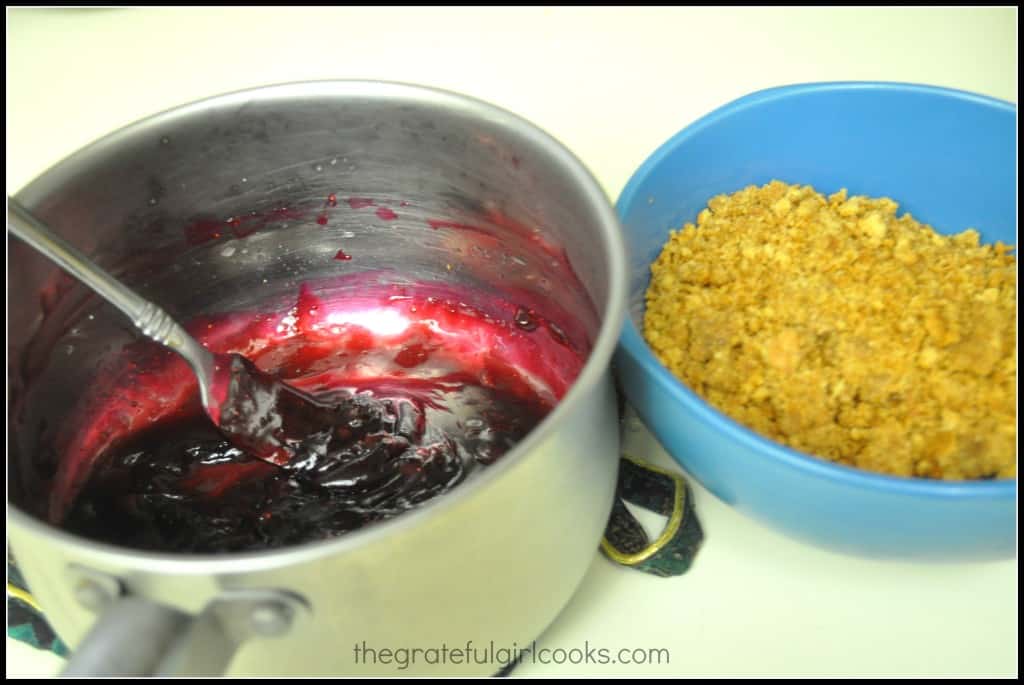 I firmly packed the graham cracker crumb mixture (reserving some of the crumb mixture for garnish)  into 4 small tart pans, with removable bottoms, and baked them for 6-7 minutes. When done, I let them cool completely.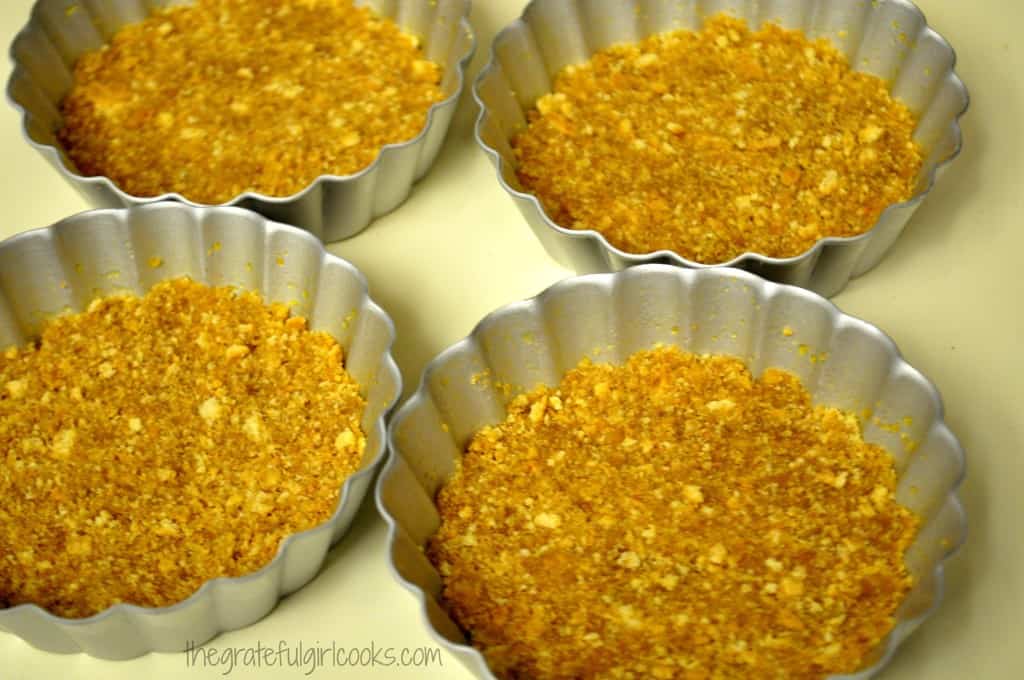 I filled each cooled tart crust with slightly softened blueberry ice cream, then put the ice cream tart (in the pans) back into the freezer for a couple hours to firm up completely. When I was ready to assemble and serve the Blueberry Ice Cream Tarts, I spread some of the thickened blueberry sauce onto each serving plate, sprinkled with some of the graham cracker crumb mix, then removed the ice cream tarts from the (removable bottom) tart pans, and set them on top of the blueberry sauce. I garnished the top of each tart with a spoonful of blueberry sauce, then sprinkled with additional graham cracker crumb mixture. I let each finished plate sit out for a couple minutes to soften slightly, then served them up! They were delicious!!!!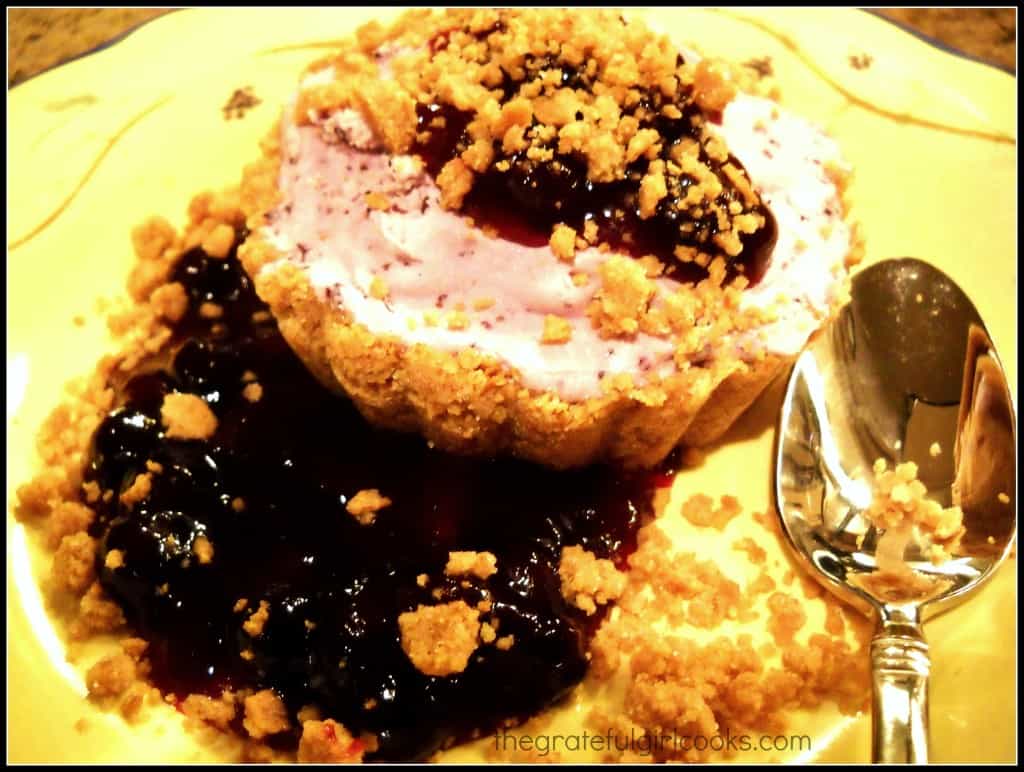 If you don't have removable bottom tart pans, think outside the box! This recipe could be easily adapted to make into a pie. Make a graham cracker crust (using this recipe-might have to double amounts) or buy a graham cracker crust, then follow the rest of the directions… you will have a delicious frozen pie, rather than a tart, but a slice of THAT pie would be fantastic, when garnished with the blueberry sauce and graham cracker crumbs. It's ALL good. Hope you will give this recipe a try… it's worth it!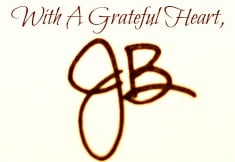 Save
Save