My husband LOVES Creme Brulee. My husband LOVES chocolate. So when I found this recipe for Chocolate Creme Brulee, how could I go wrong? Chocolate AND Creme Brulee???… whoa. That's a winning combo, in my book!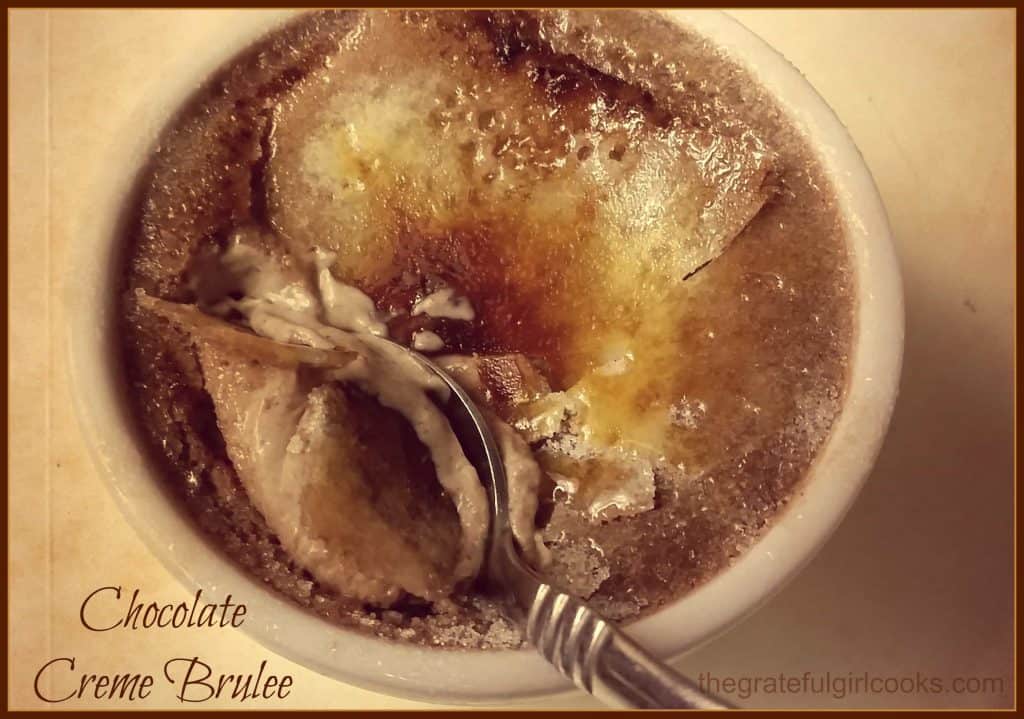 I found the original recipe on Pinterest a while ago, and finally decided to try a chocolate version of this classic dessert. My husband had just finished taking a few more continuing ed. classes that he is required to take every couple of years to renew his Real Estate Appraisal License, and I wanted to celebrate with one of his favorite desserts! He was pleasantly surprised… and enjoyed these very much!
If you like creme brulee, I highly recommend this delicious chocolate version. If you are also considering making a non-chocolate version, you can check out one of my earlier posts for making Classic Creme Brulee: http://www.thegratefulgirlcooks.com/classic-creme-brulee/. I think you will love it! This delicious treat is a nice and easy, yet impressive dessert to serve to those you love. I have a creme brulee set (a birthday present from years ago), but the directions I've given include a way for you to make these without specialty pans. All you will need are four 6oz. ramekins and a cake pan.
Creme Brulee is so easy to prepare, and there's nothing more fun than to crack into the hardened sugar "shell" on top (that hardened sugar shell, thanks to a handy butane kitchen torch!)
Sure hope you enjoy this delicious dessert!
Recipe Source: http://www.melangery.com/2013/02/chocolate-creme-brulee-have-most.html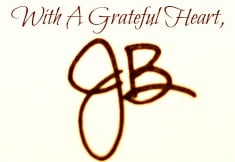 Save
Save
Save