Do you like the flavor of cinnamon? Do you like scones? Want to make fantastic tasting Cinnamon Chip Scones???  Well, look no further, because this is the recipe you want!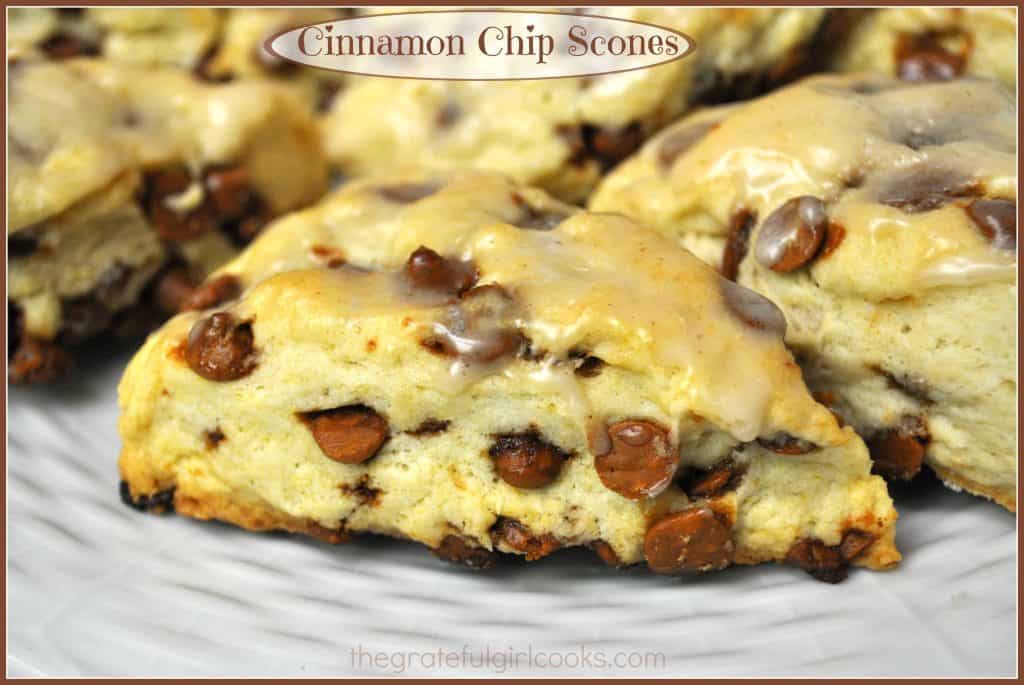 Today's recipe is for this great, filled with cinnamon flavor, moist scone. They are soooo yummy!I recently bought a bag of cinnamon chips at the grocery store. I'd never bought this kind of baking chip before, but had recently seen a recipe that used cinnamon chips, featured on Taste of Home, thought they sounded delicious, so decided to give it a try.
I love making scones and could tell just from the amazing aroma coming out of my oven as they were baking that I would LOVE them. Yep. Delicious! My husband said after tasting one that before he tried one he wasn't sure he was going to like them, but after tasting one (or two ☺) decided they are awesome! Perfect with a morning cup of coffee! The recipe makes 16 medium sized scones, so I even put half of them in my freezer for another time. How perfect is that???
I sure hope you will give these a try. WAY LESS EXPENSIVE than paying for the same quantity at your local coffeehouse…really! And they are absolutely EASY AND DELICIOUS!
Here's how you make these:  First add in the cold butter to the dry ingredients.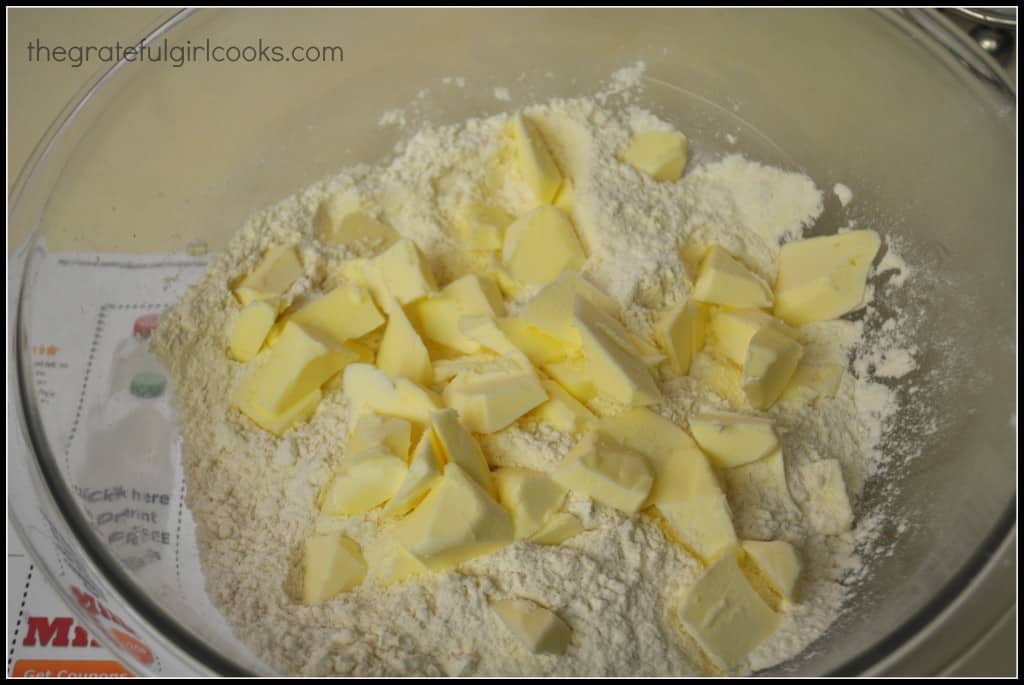 Cut in the butter with a pastry blender until mixture has been reduced to coarse crumbs.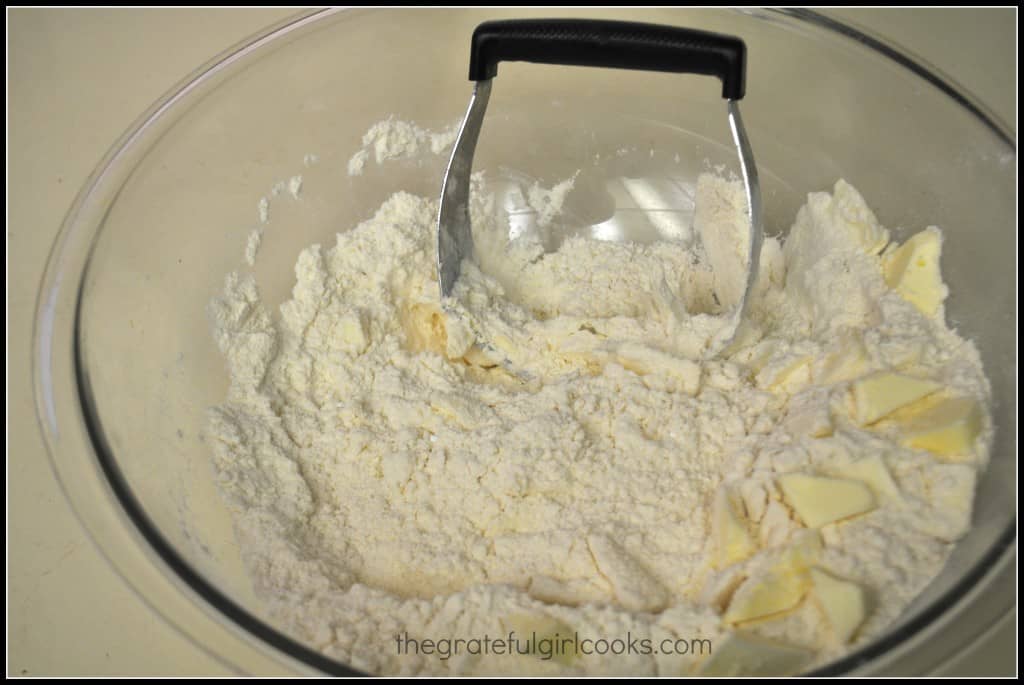 Add the buttermilk and blend until moistened.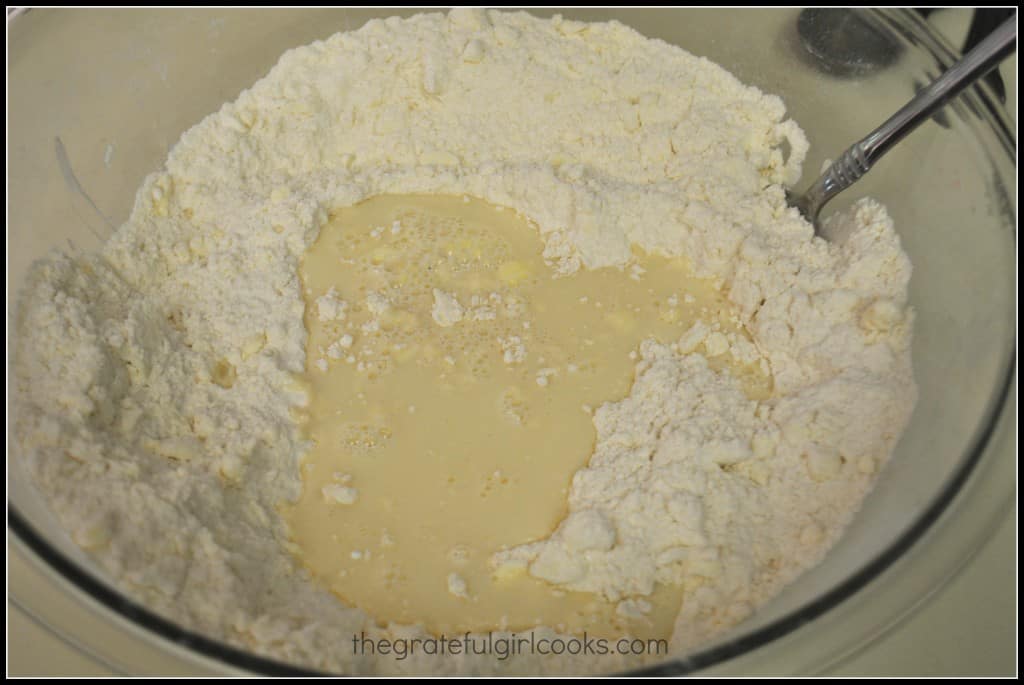 Add the cinnamon chips. Gently fold in until well distributed throughout dough.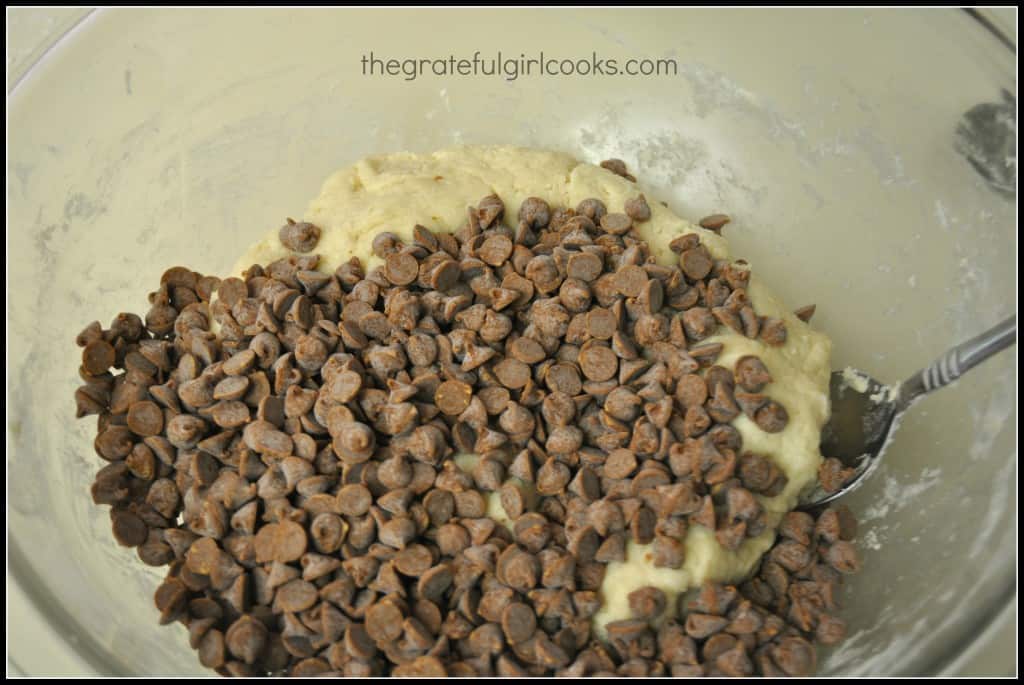 This is what the dough will look like…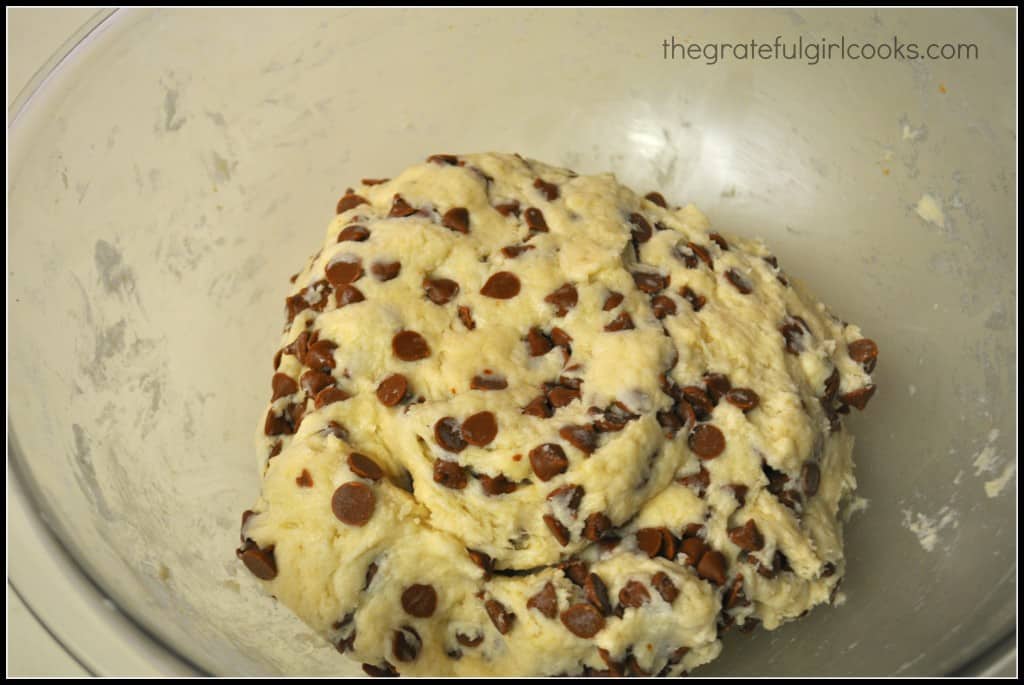 Knead the dough gently 10-12 times on lightly floured surface (until dough is not sticky anymore)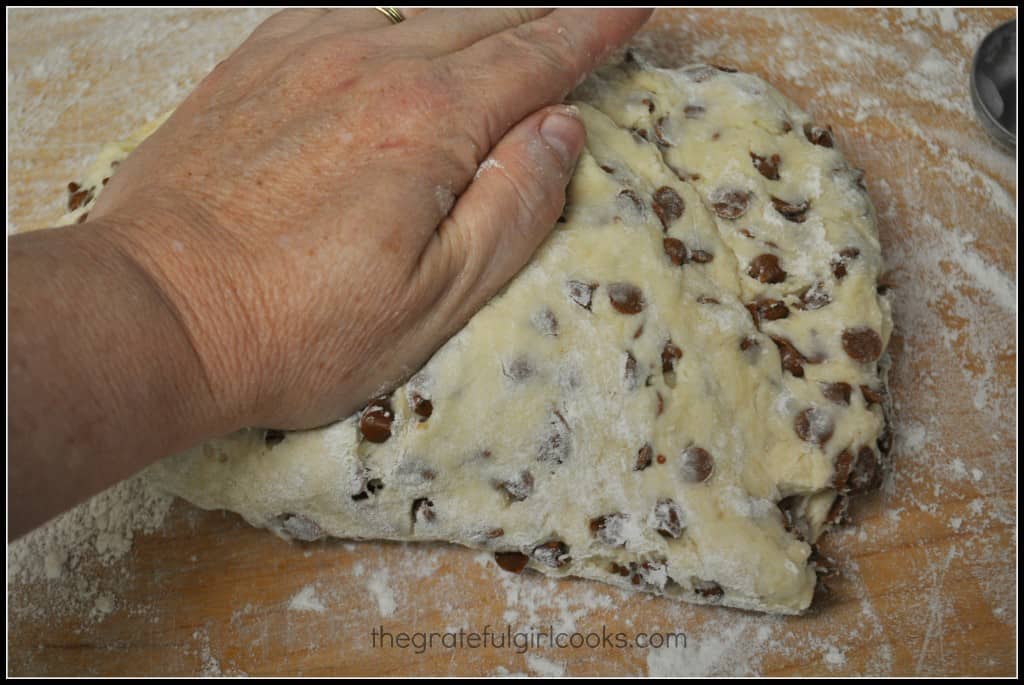 Divide dough in half; shape each half into a 7 inch circle. Brush with melted butter and sprinkle tops with granulated sugar.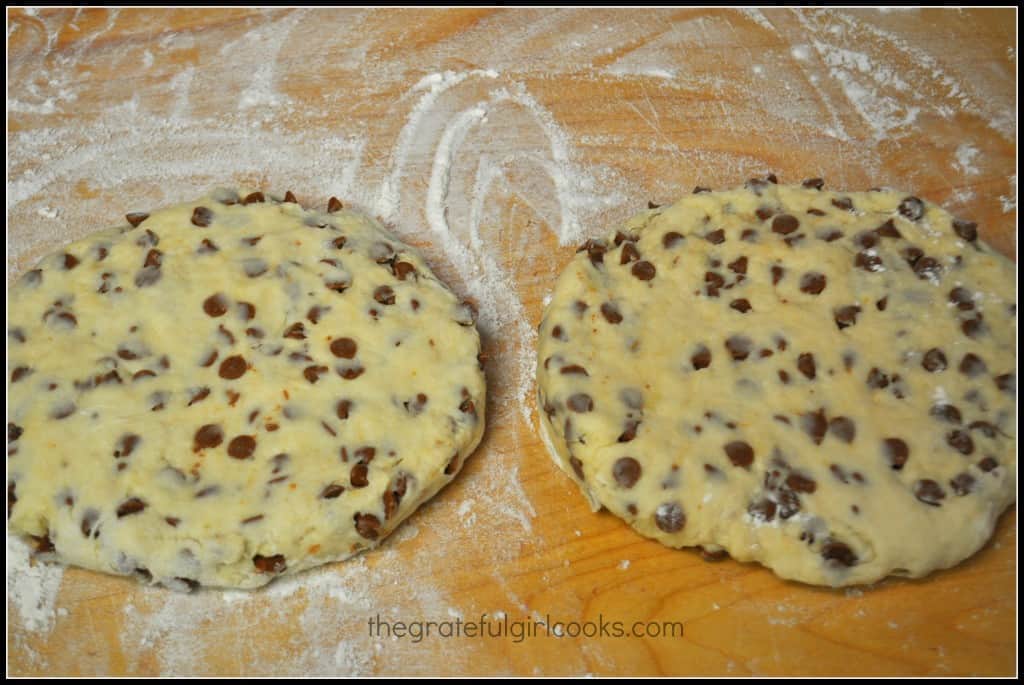 Place wedges onto an ungreased baking sheet and toss 'em into the oven for about 13-15 minutes or until lightly browned.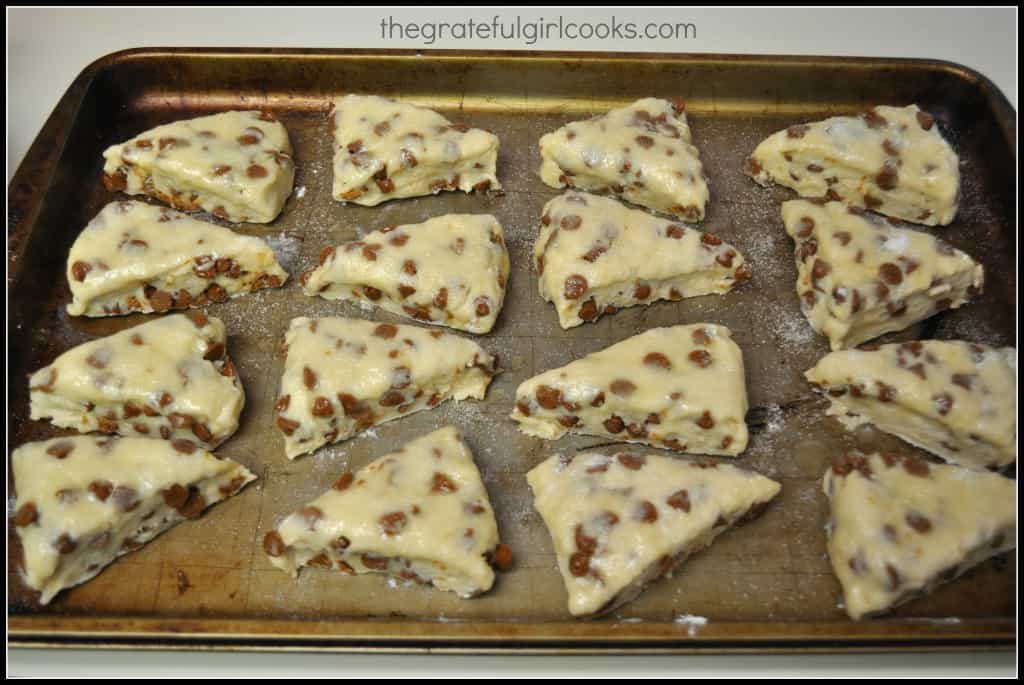 Remove scones to wire rack to cool. Prepare glaze and lightly "paint" it onto the top of each scone. Let glaze harden, then serve.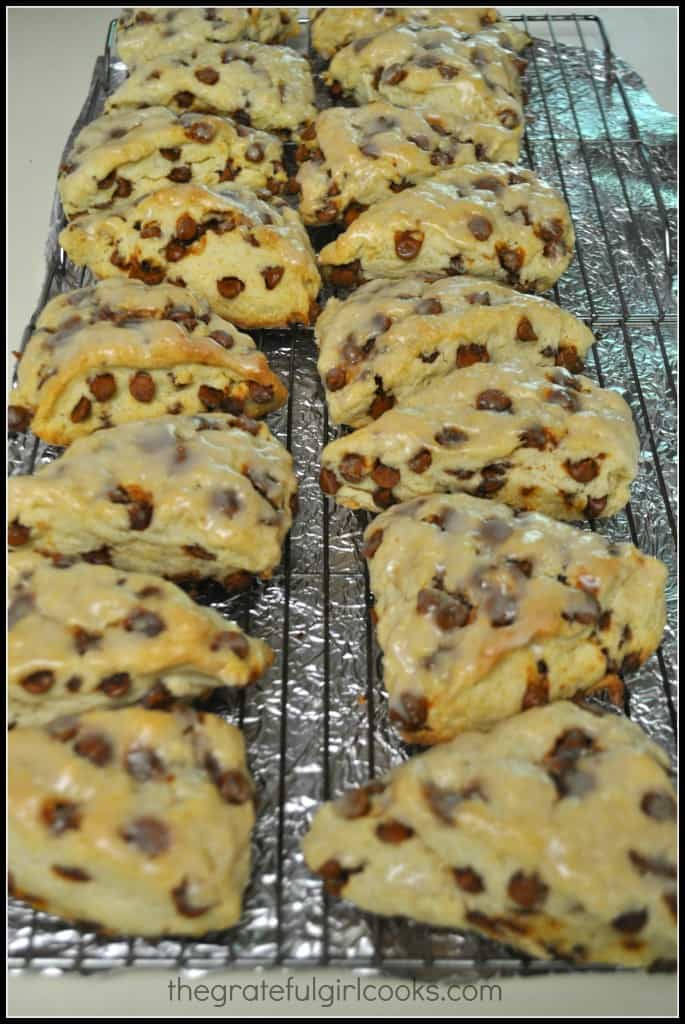 Serve… and ENJOY these tasty Cinnamon Chip Scones!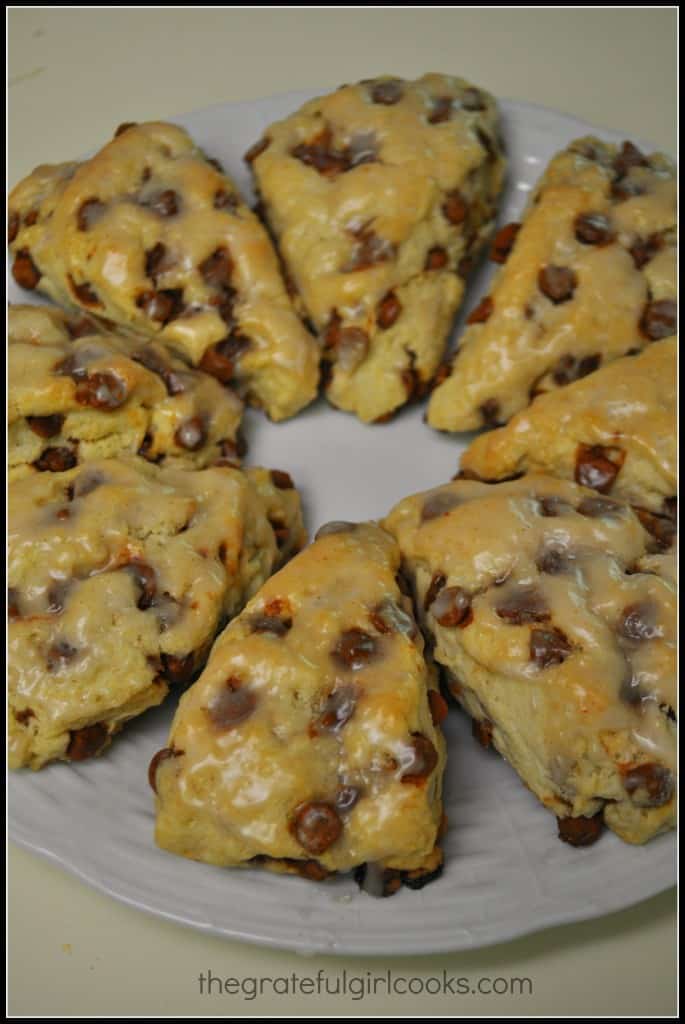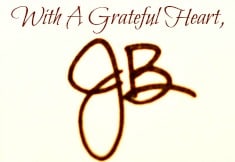 Recipe Source: http://www.tasteofhome.com/recipes/cinnamon-chip-scones (submitted by Barbara Humiston)
Glaze Source: Me. (The Grateful Girl Cooks!)

Save
Save