True story…I hadn't tried hummus until a few years ago. My sister-in-law is a vegan, and once she moved to the great Pacific Northwest, she would occasionally bring hummus and veggies as an appetizer to family gatherings, etc.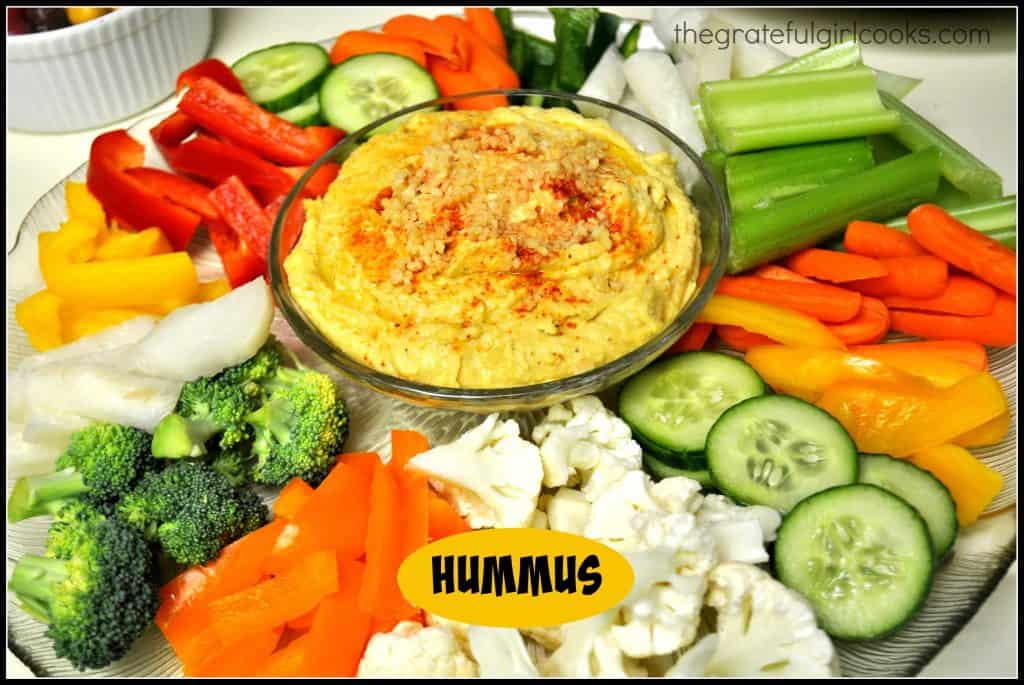 Since I am definitely NOT one to leave a good-looking appetizer untouched (snicker, snicker), I found myself loving the various flavors of store-bought hummus.  I decided to try and make some myself. That way, I could know exactly what was in the food, and I figured if I made it myself it would be cheaper (in the long run) than buying it.
I began searching for a tasty recipe to make and came across this one by TV chef, Ina Garten. The way I figured it was, if she was a caterer AND a famous cook/celebrity, surely she must do hummus "right". So I tried her recipe and tweaked it just a bit to my liking and have made it ever since then, just like this!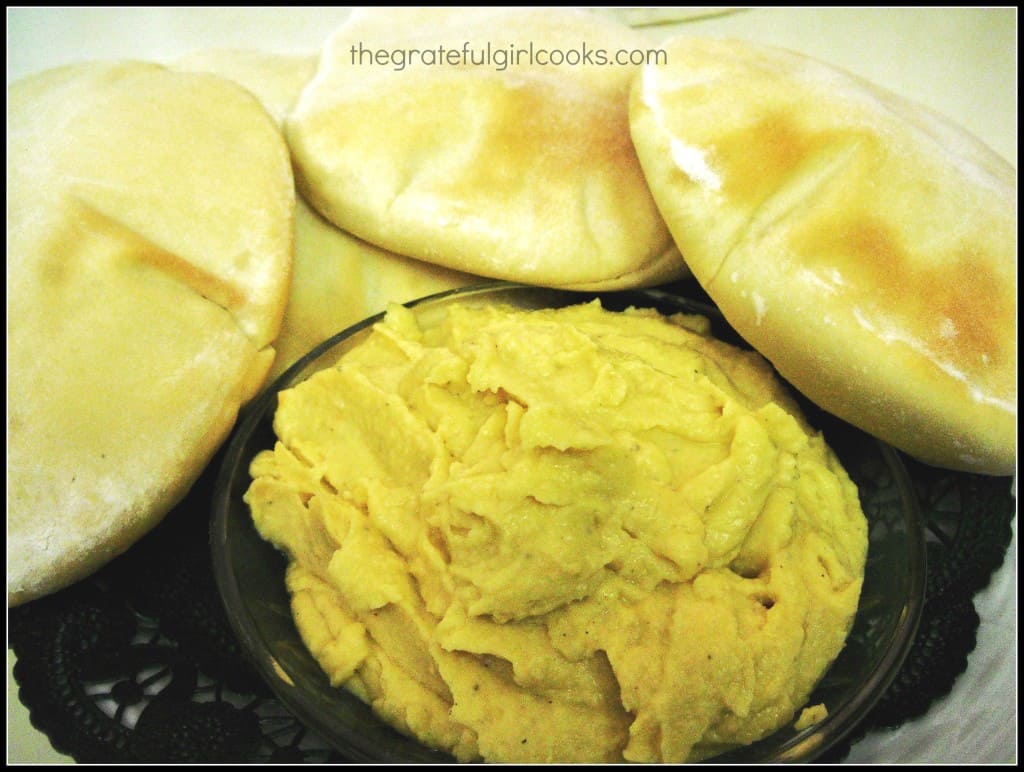 This classic hummus is great, served with veggies, pita chips, or warm homemade pitas (the recipe for Homemade Pitas is here on my blog: Pita Bread DIY. )
Sure hope you will give this delicious hummus recipe a try… it's amazing!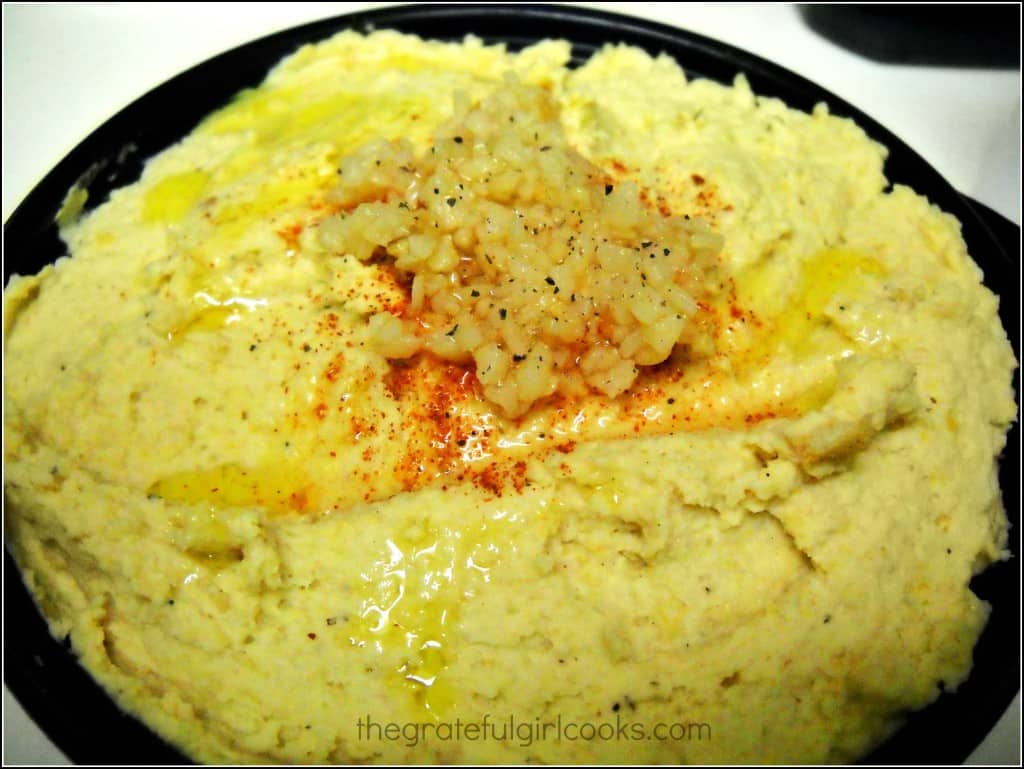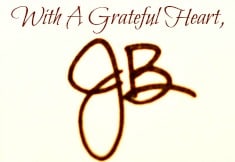 Recipe Adapted From: http://www.foodnetwork.com/recipes/ina-garten/hummus-recipe/index.html

Save
Save