The quick and easy recipe for Peanut Butter Bon Bons (truffles) is one of our family's favorites!  They are a tradition in our home over the Holidays!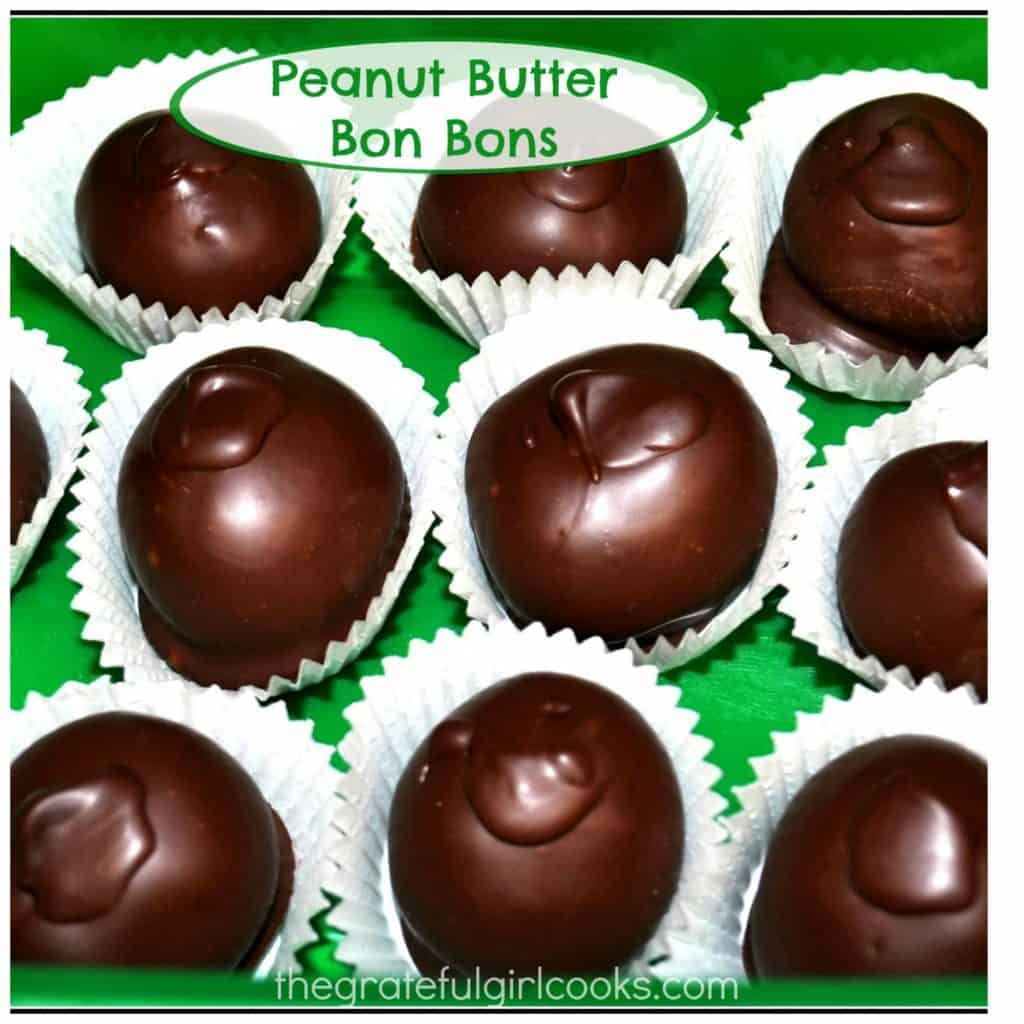 These simple bon bons (or truffles) are one of the chocolate dipped treats I make at Christmas time for family and friends. These tasty, chocolate dipped peanut butter treats (whatever you want to call them) are creamy, rich and decadent…and with only having 5 ingredients and being so easy to make…what's not to love? I've been making these for years and years…don't even know where I got the original recipe (it's written out on an old, stained 3×5 index card – aren't all the GOOD ones like that?).
I hope you will give them a try…I may may them at Christmas time, but I think you will find them wonderfully delicious any time of the year!
Recipe Source: Unknown…handed down recipe

Save
Save