Every year during the holidays, I pick a couple of new recipes to try, along with our tried and true traditional treats. One of this year's new recipes is Maple Cream Bon Bons. AMAZING!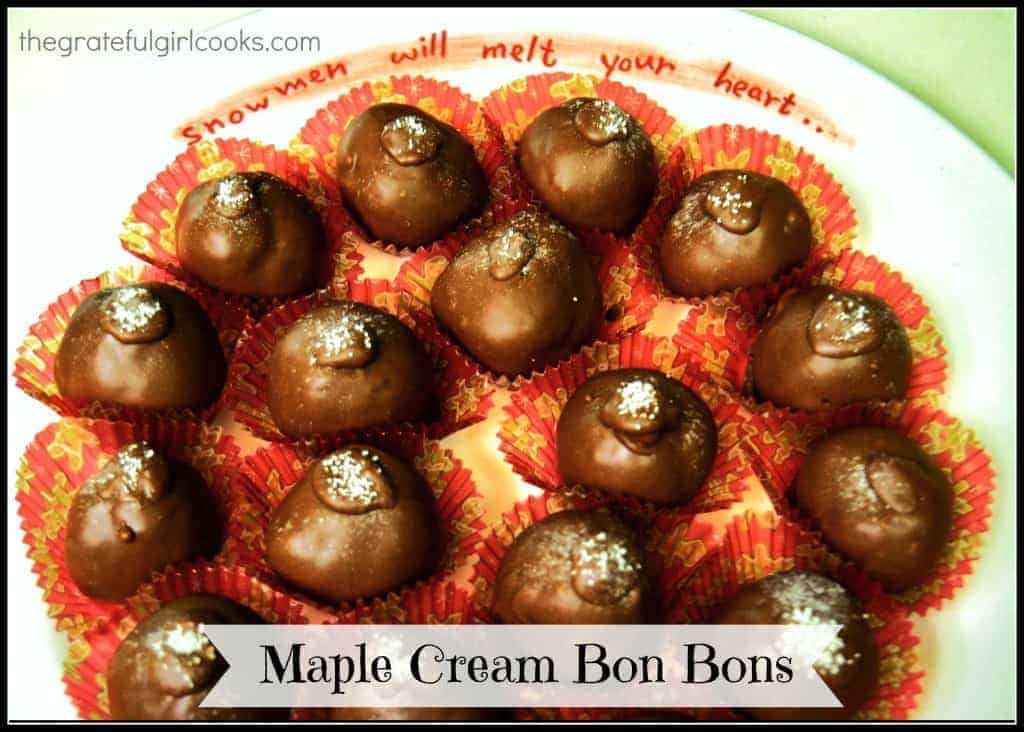 I enjoy making a variety of "homemade Christmas goodies", which I then LOVE to give to my friends and neighbors. Inevitably I end up making a couple of different kinds of chocolate-dipped truffles (in this recipe it is called a "bon bon").
This past Christmas I found this delicious sounding recipe during a search online at Taste of Home. These bonbons were very easy to make (with only a few ingredients… a big plus!) and the maple flavor SHINES!
The recipe makes about 5 dozen, so there are plenty to take to work, give away as gifts, or plenty to save and stash away in the refrigerator for a late night craving…they are SO GOOD!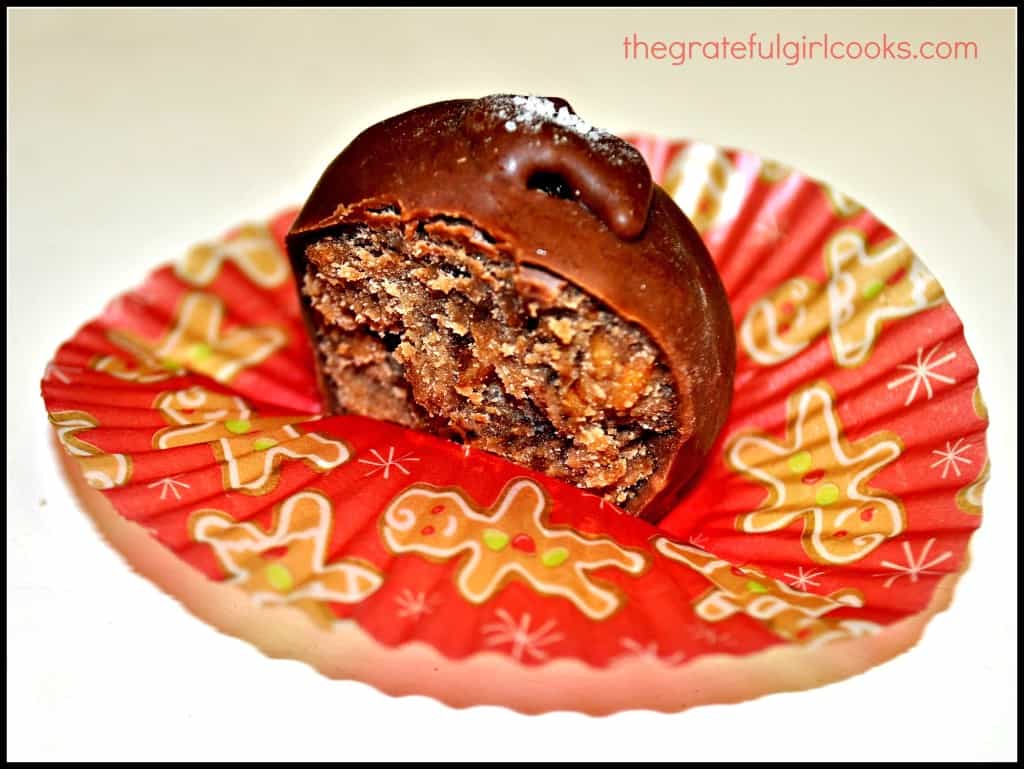 Sure hope you give these a try… they're so very good!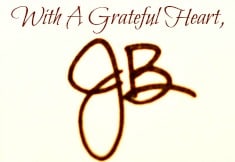 Recipe Source: http://www.tasteofhome.com/recipes/maple-cream-bonbons
Maple Cream Bon Bons
Decadent and creamy...these maple-flavored chocolate covered bon bons are sure to please!
As Prepared By:
JB at The Grateful Girl Cooks!
Ingredients
For bonbons:
1 cup butter, softened (2 cubes)
3½ cups confectioner's sugar (powdered)
3 Tablespoons maple flavoring
2 cups walnuts (I used pecans), chopped
For coating:
2 cups semi-sweet chocolate chips
1 cup butterscotch chips
Directions
In a large bowl, with an electric mixer, cream the butter, powdered sugar, and maple flavoring till smooth.
Stir in chopped walnuts (or pecans).
Shape mixture into 1" balls.
Place dough balls onto a wax paper covered baking sheet and put into freezer for ½ an hour.
In a microwaveable bowl, melt the chocolate and butterscotch chips **(30 seconds on high. Stir. 30 seconds on high. Stir. Watch carefully so that you don't burn the chocolate. Should be melted and smooth after stirring the second time, but microwave an additional 15 seconds or so, then stir, if not.).
Dip dough balls into chocolate mixture one at a time (I insert a toothpick into the dough ball, then dip, cover with chocolate then remove, allowing excess chocolate to drip off. You may want to use a spoon to finish coating the bonbon. Place each covered bonbon on wax paper-lined baking sheets, removing the toothpick and hiding the "hole" with a touch of melted chocolate. Place bonbons in refrigerator when done.
Refrigerate till set...then ENJOY!
Save
Save