I love to grow our own vegetables in my raised bed garden. I love zucchini, however sometimes they hide under the leaves until they have grown quite large. This recipe for Italian Stuffed Zucchini uses those great big zucchinis…which is why I love it!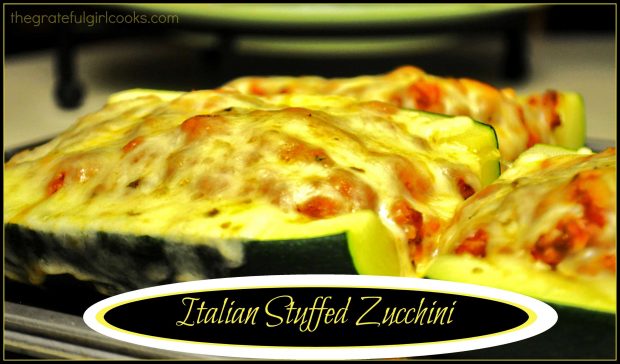 A fairly large zucchini is necessary (you know, the kind you discover you overlooked in your garden or the kind you buy at your local Farmer's market or the kind your friend gives you a grocery bag full of in the summer ☺).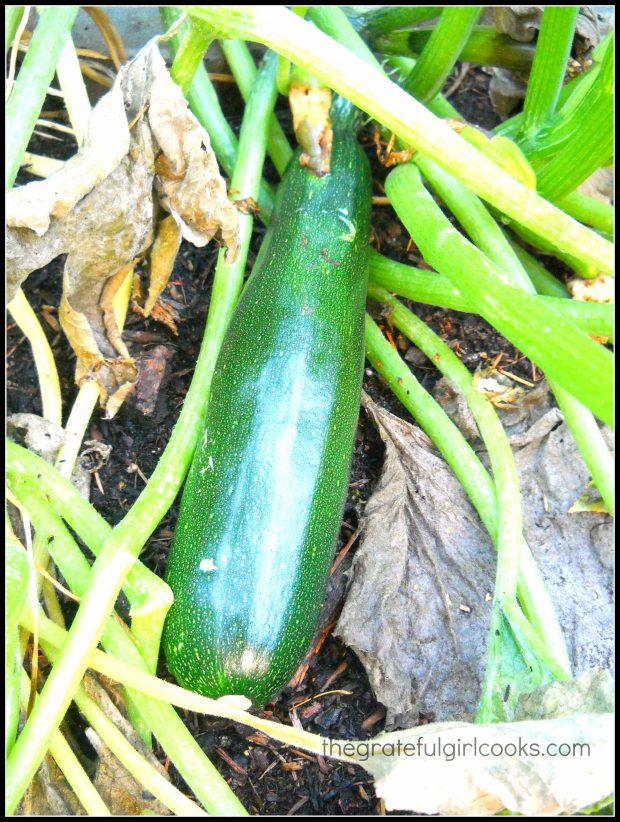 I received this recipe from a friend of mine named Shannon. I worked in a school office with Shannon for many years and love her dearly. She was one of my early inspirations for starting a veggie garden (for which I remain grateful!). I've made this several times over the years. The pairing of garden-grown zucchini with Italian sausage, Parmesan and Mozzarella cheeses, along with garlic adds up to a delicious and quick dinner! This dish is so easy to prepare and it is an all-in-one kind of dish…meat and veggies!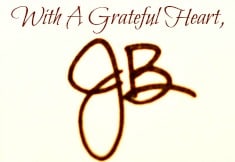 Recipe given to me by Shannon Newton. Original Recipe Source: Unknown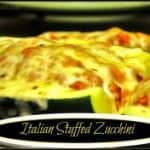 Italian Stuffed Zucchini
This Italian inspired dish utilizes large zucchinis, stuffed full of meat, pasta sauce, spices, cheese, etc.
Ingredients
1

large zucchini

1

lb.

hamburger meat

1/2

lb.

Italian sausage

(or use 2 links with casing removed)

3/4

cup

Italian bread crumbs

1

medium onion

, finely chopped

1/4

teaspoons

oregano

salt & pepper

(to taste)

2

cloves

minced garlic

6

oz.

can tomato sauce

3

Tablespoons

butter

, melted

1

lb.

mozzarella cheese

, grated

1/2

cup

Parmesan cheese

(Kraft "green container" Parmesan works great)
Instructions
Saute hamburger meat, Italian sausage, onion and garlic until cooked. Drain grease. Put meat mixture in large bowl.

Add breadcrumbs, oregano, salt, pepper and tomato sauce to meat mixture. Mix well.

In a skillet, par boil zucchini in water till tender. Remove zucchini and cut in half-length-wise. Remove seeds with a spoon, creating out a "tunnel" indentation in the zucchini (this will hold the filling-see photo below). Poke holes in zucchini with fork, then brush melted butter all over surface of the zucchini. Season with salt and pepper. Place zucchini halves in a 9x13 baking dish.

Stuff both the carved "tunnels" with the hamburger mixture. Sprinkle with Parmesan cheese.

Cover pan with aluminum foil. Bake at 350 degrees for 25-30 minutes. Remove from oven. Uncover.

Divide grated Mozzarella cheese in half. Sprinkle across top surface of both halves. Place pan back into the oven (uncovered) and continue baking for another 10-15 minutes, or until cheese has melted.

Remove from oven and cut into serving sizes (can usually get 2-3 servings per half, but it depends of course, on the size zucchini you are using). Serve, and enjoy!
Save
Save