I love Thanksgiving. The tradition we have of gathering as a family, enjoying a wonderful meal together, and celebrating the blessings we have, truly makes it one of my favorite holidays!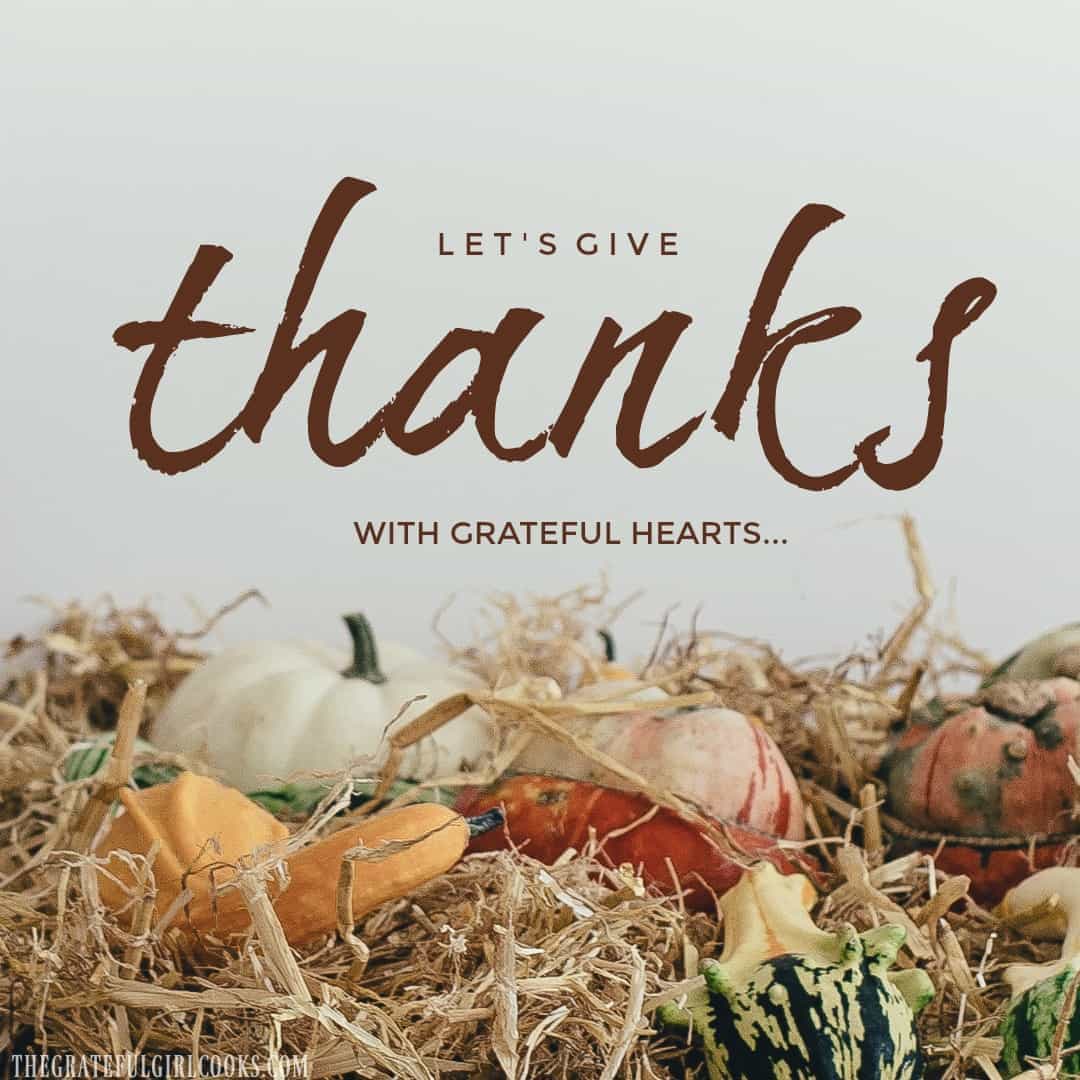 It seems like Thanksgiving is one of the last truly non-commercialized holidays left on the books, which is why I love it so much.  The "things" that are most important in life are celebrated. This year my kitchen is completely torn apart (down to floor and wall studs) as we are in the middle of a complete remodel.
I usually host Thanksgiving dinner in our home, so this year we will go to a relative's home, instead. We will celebrate this holiday sharing a meal, swapping stories, playing games, eating pie, laughing a lot, and saying THANK YOU to God for our blessings, big and small!
I'm so grateful to have such good childhood memories of Thanksgiving.  My memories include getting up to watch the big parade on TV, Mom and Dad in the kitchen taste testing the Southern cornbread dressing until they got the seasoning "just right", smelling the turkey roasting in the oven, nibbling on snacks, then sitting down to dinner in the afternoon with all the traditional "fixins'. It was really fun just being together with Dad, Mom, and my two younger sisters!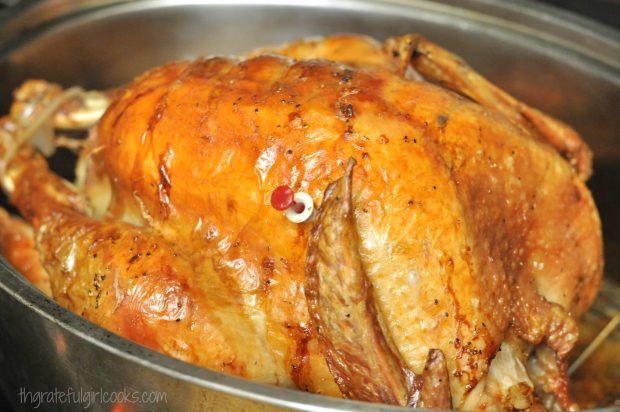 We knew that even though we didn't have a lot of money or live in a fancy house… that we were BLESSED in so many other ways… good friends, clothes to wear, food to eat, our health, etc.
We grew up loving God and so it was very natural to give our thanks to HIM for our blessings, for truly they were just that. BLESSINGS.  We knew that others may not have homes to stay warm in, family to share the day with, or even food to eat… so that alone was a huge blessing to be thankful for.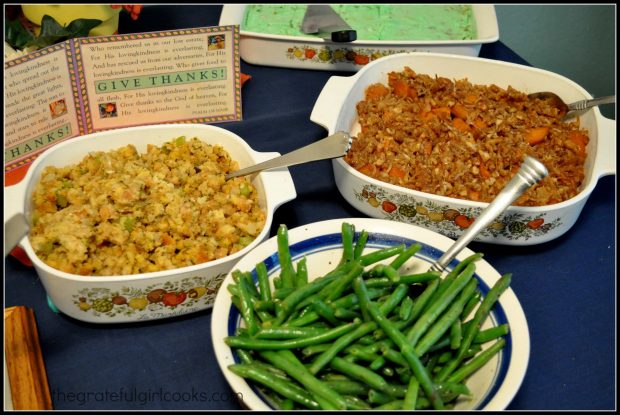 Every Thanksgiving I'm reminded of a story from the Bible, in the book written by Luke (the physician). In Chapter 17, he wrote about a time when Jesus was about to enter a village and was met by 10 men who had leprosy. They BEGGED Jesus to take pity on them and heal them. Jesus told them to go and show themselves to the village priests, so they could be considered "clean" again (since people with that disease were considered "outcasts").
The men did what he said, "and as they went, they were healed", BUT ONE and ONLY ONE of them upon seeing he was healed made a point to go back to Jesus and say THANK YOU. That gets me every time.  Ten men had their lives changed forever through the miraculous gift of healing, and yet ONLY ONE of them took time to offer their thanks to the gift-giver. Whoa.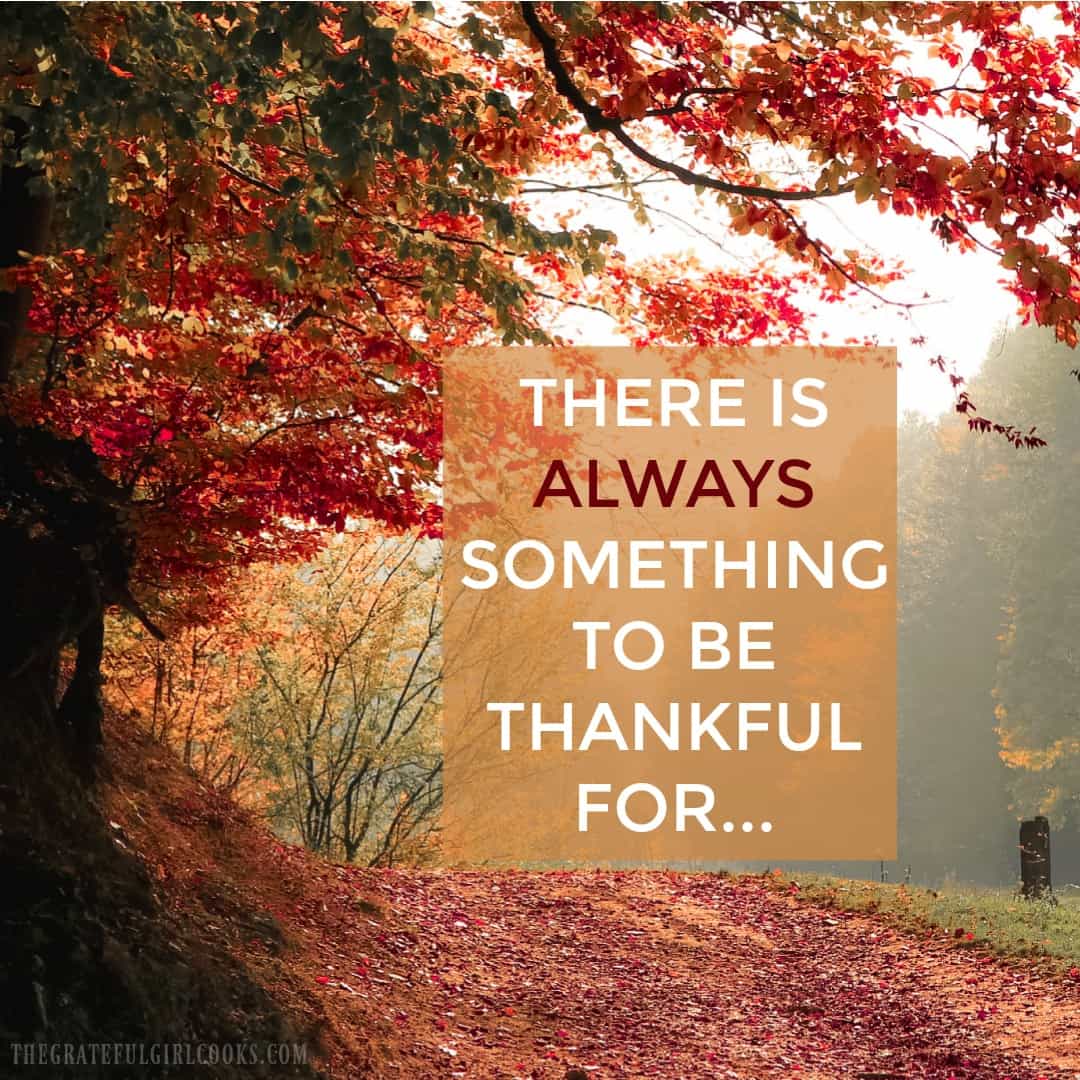 I want to be like that one man… one who acknowledges the GIVER of all good things at all times.  I want to be the woman who is grateful for what I DO have, rather than someone who sits around grumbling about what I DON'T have. The holiday of Thanksgiving merely fine tunes our attention toward giving thanks in a simple way.
So, this year, when you sit down to your Thanksgiving table and meal, be it elaborate or simple… whether you consider your blessings many or few, be the one who remembers to say "thank you" to the gift-giver!
From our home in Oregon to yours… May your blessings be many, and your sorrows be few. HAPPY THANKSGIVING!